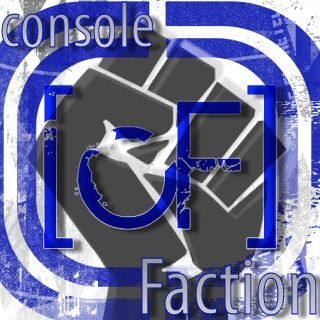 Platoon Presentation
http://files.enjin.com/172184/Pictures/Battlelog/whoyouwith2.png

ҳ̸Ҳ̸ҳ▬▬▬▬▬▬▬▬▬▬▬▬▬▬▬▬▬▬▬▬▬▬▬▬▬▬▬▬▬▬▬▬▬▬▬▬▬▬▬▬▬▬▬▬▬▬ҳ̸Ҳ̸ҳ

What is console Faction?

Our name was created by a core group of our gamers who left another platoon due to internal conflict, in return we created this one. We ONLY play on consoles so that's a gimme.

console - PS4 Console Gamers

Faction - fac·tion 1 (fkshn)
1. A conflict within an organization that results in the creation of a group


ҳ̸Ҳ̸ҳ▬▬▬▬▬▬▬▬▬▬▬▬▬▬▬▬▬▬▬▬▬▬▬▬▬▬▬▬▬▬▬▬▬▬▬▬▬▬▬▬▬▬▬▬▬▬ҳ̸Ҳ̸ҳ

What are you guys about?

A PS4 console group of HIGHLY ACTIVE gamers who are a tight knit group, who PTFO at all times, have fun, cut up, joke around, and most importantly utilize TEAMWORK to get.... WINS.

We are a highly competitive, some-what casual gaming crew that will be active in clan battles, ladders and tournaments in BF4.

ҳ̸Ҳ̸ҳ▬▬▬▬▬▬▬▬▬▬▬▬▬▬▬▬▬▬▬▬▬▬▬▬▬▬▬▬▬▬▬▬▬▬▬▬▬▬▬▬▬▬▬▬▬▬ҳ̸Ҳ̸ҳ

CURRENT Recruitment Status: OPEN

Infantry

Armor

Jet

Attack Heli

Scout Heli

You can apply, we will review your application and may grant a tryout. Send Murder a friend request.

You must sign up on our website before you will be accepted on battlelog!
www.consoleFaction.com

700+ SPM and 2.0+ K/D SUGGESTED! (BF4)

We have fun, and even may troll in pubs but Scrimmages, and Battles are what we strive for.

ҳ̸Ҳ̸ҳ▬▬▬▬▬▬▬▬▬▬▬▬▬▬▬▬▬▬▬▬▬▬▬▬▬▬▬▬▬▬▬▬▬▬▬▬▬▬▬▬▬▬▬▬▬▬ҳ̸Ҳ̸ҳ

Preparing for Next-Gen gaming with Battlefield 4 on the Playstation 4
Platoon feed
Mul2dEr

Won't have a PS4 for a few months at the earliest. Let us know when you are setup.

Members who don't have their PS4, let me know when you may be getting them. I will start to clear out some slots soon for members who may not be joining us for awhile.

Show 11 more...

lonesolder13

X-mas... if santa doesnt give me a ps4 then probably some time next year, but Ill be in college so I cant say for sure.

Mul2dEr

Thanks Lone, hope to see you after Christmas. If not I totally understand about RL. Keep me updated just trying to get some solid numbers so we know what we need to recruit for here. Hope all is well bro, looking forward to s

Patch to fix the Blue Screen of Death?? I'll believe it when I see it.

If anyone has a PS4, hooah this so I can add you or add me :D

Promoted "cF_meoW" he will assist in helping to filter some of the recruits that I haven't gotten to yet.

New"er" members be sure to signup to the website as well. Members who are returning be sure to let me know if you don't have access.