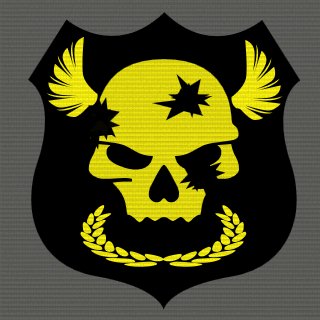 Operation Vendetta
Tag:
[OpV]
Fans:
14
Created:
2012-04-07
Platoon Presentation
Sei gegrüsst Kamerad

--------------------------Die Soldaten der Operation Vendetta heissen dich auf der Platoonseite willkommen------------------

Dies ist das HQ der Operation Vendetta.Wenn du dich unserem Kampf anschliessen möchtest kannst du dich gerne bei uns bewerben. Denn für unsere Sache benötigen wir jeden Mann.

Wir sind stets auf der suche nach neuen Rekruten



Voraussetzungen die du erfüllen solltest:
-mind. 18 Jahre alt sein
-nicht immer mit der USAS rumlaufen
-nett und aktiv
-kein Cheater sein
Ansonsten haben wir derweil keine weiteren Voraussetzungen an dich.Wenn du alle diese Punkte erfüllen solltest kannste dich ruhig bewerben bei uns.

Wir haben auch nun auch einen eigenen Server wo ihr gerne mal vorbeischauen könnt.

Server: Operation Vendetta -OpV-
Maps: Alle Karten (ink. Back to Karkand,Close Quarters)

LEADER

VW-Rene (Rene)
starwolf1209
>>>>>>>>>>>>>>>>>>>>>>>>>>>>>>>>>>>>>>
MEMBER

Unbegraben (Oleg)
Platschbombe(Basti)
JAn87MD
tacko_KDZ (Marco)
ikarus164 (David)
Bobb303
supermoschek (Sebi)
Scorpiotheone(Phillip)
o-screamer-o
<<<<<<<<<<<<<<<<<<<<<<<<<<<<<<<<<<<<<<

Unser englischsprechender Teil

LEADER

Grimreaper1243 (James)
>>>>>>>>>>>>>>>>>>>>>>>>>>>>>>>>>>>>>>
MEMBER

minimode
Zz-_iReaPz_-zZ
<<<<<<<<<<<<<<<<<<<<<<<<<<<<<<<<<<<<<<


Die Operation Vendetta hat begonnen..........
the Operation Vendetta just begons.......
Platoon feed
There are no more events to show