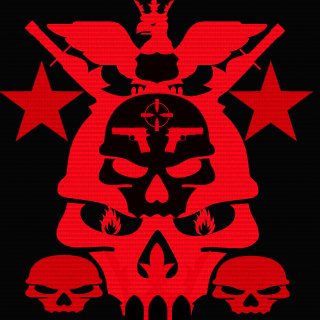 Infernal Gamers
Tag:
[IG]
Fans:
2
Created:
2012-05-06
Platoon Presentation
Welcome to the Infernal Gamers BF3 platoon. Infernal Gamers is a multi-gaming, multi-platform gaming community developed by a group of like minded people that got tired of having to find a new group to play multi games with and also having to keep up with multiple websites and multiple voice servers. We have a website that is currently under construction and a facebook page located at https://www.facebook.com/#!/groups/InfernalGaming/
We also have a 512 slot Teamspeak 3 server located at 12.153.214.121 with the password of: InfernalG2012
Enjoy your stay with us and most of all have a great time!

Platoon feed
There are no more events to show