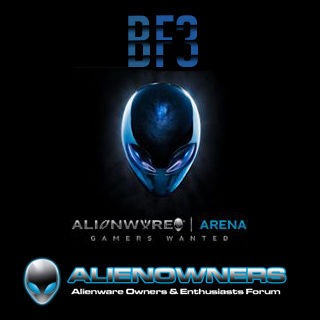 Platoon Presentation
Community of gamers that own an Alienware PC or Peripheral or are part of either AlienwareOwners( http://www.alienowners.com/content.php ) or Alienware Arena( http://www.alienwarearena.com ) forums.

Rules are as follows:
1. No hacking, cheating, glitching with the intent of glitching
2. No foul language in-game.
3. Respect other players.
4. Have fun!

Tags in game:
AWX(Place either and O, A or the Model Number of your PC)

For Example.
AW15(M15x)
AW51(Area 51 or 51x)
etc.