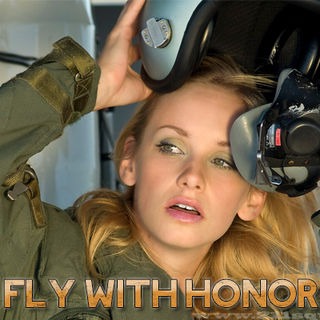 FLY WITH HONOR
Tag:
[1337]
Fans:
6
Created:
2012-07-03
Platoon Presentation
A platoon to honor the friendship pilots have achieved on Battlefield 3, after playing and talking with each other. It's not just a game - it's also a place to meet new friends.


OUR FLYING MEMBERS AND FRIENDS:

aMuzEd - devastatioN
LongDong1 - Legend of Dragoons
TheCodeRed1 - The Yellow Birds
SnackPack96 - Tactical Anarchy Order
Vv-BRIGADE-vV - devastatioN
REMYMATSU - tHe CraZy oNeS
AkaXBubba - Lords of Sweden


WANT TO JOIN? CONTACT FOUNDER ON PSN. THEN YOU'LL HAVE TO DO THE FOLLOWING CHALLANGES:
- Every member have one challange for you

1. Measure LongDong's penis size in meters
2. Pay 5 dollar to aMuzEd every day, so he can buy a headset
3. Shot down TheCodeRed1 while flying backwards
4. In a dogfight vs SnackPack96, jump out of your jet, shoot him with a sniper, take over his jet and T-Bag
5. Make a pizza for Marlock while dogfighting against him
6. Inspect AkaXBubba's nipples
7. Give Brigade a challenge that he can put up on this presentation
8. Listen to REMYMATSU's 3 hour guide on how to become a nice person



We don't want to make the largest jet platoon, but a platoon where friends are gathered together. If you're not accepted - we probably don't know you well enough.