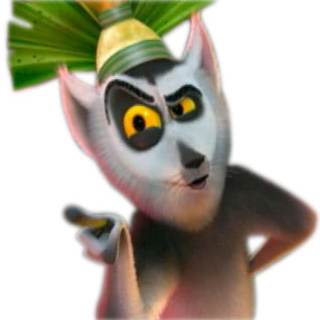 Juliana Fanklub Króla
Tag:
[JFK]
Fans:
78
Created:
2012-07-31
Platoon Presentation
Jestem elastyczny, ale w sprawie plutonu obowiązuje zero tolerancji.

Zasada numer pierwsza: "Nie będziesz pouczał króla swego". Zasada numer druga... Ej ty Niewolnik! Przynieś mi fistaszki. Koniecznie na srebrnej tacy.

A zatem, przysięgam że was nie zawiodę, nie tylko nie zawiodę, ale powiodę ku zwycięstwu i chwale. Albowiem łi ar de czempions!

Jeszcze jeden drobiazg. Czy mógłbym troszkę wami popomiatać? Tak tylko odrobinkę? Błagam, ja nie mam się już nad kim pastwić! Mort i Maurice mnie porzucili! Zaraz po tym, jak ich wygnałem.

Nie wierzę w żadną magię i inny zabobon. Pradawni bogowie mnie chronią. Bóg zapłać, pradawni bogowie!

A teraz wzbudzę w was poczucie niższości. Zresztą uzasadnione. Jako moi poddani macie rozumieć, co zrobię, jeszcze zanim to zrobię.

Daruj, ale czy mógłbyś stąd wyjść, bo to jest biznesklasa? Naprawdę, to nic osobistego, po prostu jesteśmy od ciebie lepsi.

Magiczny Andrzej z Zielonej Góry chce wykorzystać telefon do przyjaciela, moim zdaniem powinien strzelać.

Pozwól, że ci pomogę. Pchaj mocniej nogami! Od czego masz nogi, jak nie pchasz?!

Co to za jakieś obłąkańcze wrzaski są. Nie mogę się przez nie skoncentrować na ideale, który sam ucieleśniam.

Teraz prędko, zanim dotrze do nas, że to bez sensu.