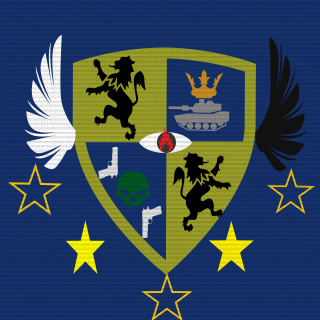 J.A.G
Tag:
[JAG]
Fans:
28
Created:
2012-08-16
Platoon Presentation
JAG

Welcome

There are no tests, trials K/D W/L requirements to meet. We just love a Good Game, no cheaters! Cheaters SuCk!

All we ask is that you use VOIP, Understand English, wear the JAG tag, have played a few games with our Members & Friends, and get along well enjoying each others gaming company through teamwork & friendship.

You must always play the game in an ethical way(Never boosting, cheating or over doing glitches of any kind be it map or weapon).

Respect team mates & opponents too.

Are you an original thinker? Always trying & testing new tactics? Then please apply. Teamwork is Vital! If you can't work as a Team, then this squadron isn't for You!

DESIGNATE OR SPOT AS MANY TARGETS AS POSSIBLE AS IT WILL ALLOW THE REST OF THE PLATOON TO NOTICE AND LOCK ONTO TARGETS ACROSS THE MAP (AIM ON THEM AND PRESS SELECT BUTTON)

ENGINEERS- REPAIR AND BLOW SHIT UP (VEHICLES)

ASSAULT- REVIVE AND DROP HEALTH PACKS NEAR OBJECTIVES

SUPPORT - DROP AMMO PACKS SUPPRESS THE ENEMY

RECON - DESIGNATE TARGETS (SOFLAM) SET RESPAWN BEACONS SETUP TUGS

Allied Clan(s): ISAF, BST, JAGe

Teamwork wins games, not the lone gunman. Squad members will be Promoted or Demoted depending on squad support.