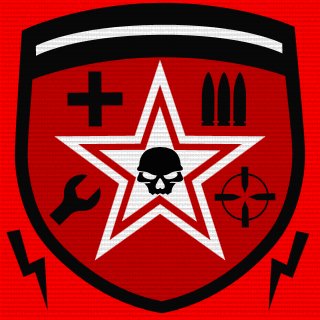 Primary CQB Squad
Tag:
[CQB]
Fans:
19
Created:
2012-08-20
Platoon Presentation
Platoon for Active, competition ready members of CQB Squad. Name well be changing.

Now that you are a member of the active Platoon, the hard work starts. You will be expected to attend practice sessions with your squad members, listen to your squad leader, and fight for the objective.

Oh! and have fun!

Any player that doesn't use voice mic will be kicked from the Platoon.

SQUADS

Squads are yet to be organised, but the 5 leaders will become the Squad Leaders,

The squads are as follows:

PHOENIX SQUAD
Squad Leader - PH0ENIX80
2nd in command - LeonChamberlain
Dannyboy4686
Davard
Swizzarmyzzz
liquidhalo

NEON SQUAD
Squad Leader - Neonkiller602
2nd in Command - dquig7
professor10193

ALEX'S SQUAD
Squad Leader - AlexAwakening999
2nd in command - ? (to be assigned)

If the other Leaders wanna choose a name for their squad, let me know and I'll change it. Squad members will be chosen soon.
Platoon feed
There are no more events to show