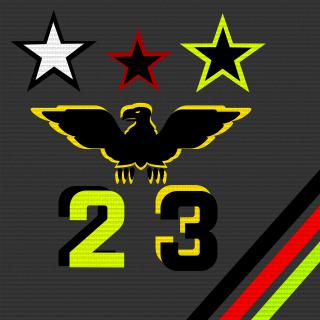 Platoon Presentation
Zunächst rappte Savas (damals noch Juks) meist englischsprachig in Crews wie den Basic Elements. Seine Solokarriere startete er mit der Warum rappst du?-EP, die in der Öffentlichkeit mit provokanten Texten wie in Schwule Rapper, LMS (Lutsch Meinen Schwanz) oder Pimplegioneah Aufmerksamkeit erhielt. Erfolgreich wurde er innerhalb der Rapcrews Westberlin Maskulin (zusammen mit Taktloss), die sich im April 2000 auflöste, und Masters of Rap. Letztere Crew und sein damaliges Plattenlabel Put Da Needle To Da Records (PDNTDR) verließ er 2001 wegen wachsender persönlicher und künstlerischer Differenzen. Es erschien ein Disstrack zusammen mit dem Rapper Germany von "Der Klan" gegen den Labelchef von PDNTDR Peter Sreckovic mit dem Namen "Track gegen Peter", in dem Savas seinen Fortgang begründete und Sreckovic vorwarf, ihm sein verdientes Geld vorzuenthalten.

Er veröffentlichte 2002 sein erstes Soloalbum bei seiner eigenen, im gleichen Jahr gegründeten, Plattenfirma Optik Records unter dem Titel Der beste Tag meines Lebens, für das er auch den Comet erhielt und auf Platz sechs der deutschen Top Ten war.[2] Kool Savas arbeitete mit diversen nationalen und internationalen Musikern wie Azad, Curse, Moses Pelham, Samy Deluxe, RZA, J-Luv, Lumidee, Bligg, Jadakiss, Royce da 5'9", Kurupt, Engin, Xavier Naidoo, MoTrip, Havoc von Mobb Deep, Greis, den Ying Yang Twins und Illmatic zusammen.

Mit seiner Plattenfirma versuchte er verschiedene Künstler aufzubauen. Er entdeckte zum Beispiel Eko Fresh. Bis zur Auflösung von Optik Records waren folgende Künstler bei ihm unter Vertrag: DJ Nicon, Melbeatz, Ercandize, Caput, Amar, Sinan, Dina Rae und Moe Mitchell. Der Vertrag mit dem Rapper SD endete wegen musikalischer Differenzen. Auch Spontan verließ das Label, um seinem Freund SD zu folgen. Seit Anfang 2005 unterstützt Savas auch die Rapversuche seines kleinen Bruders Pawel (Sinan), seines Cousins Dimi und seines Schwagers Igor.