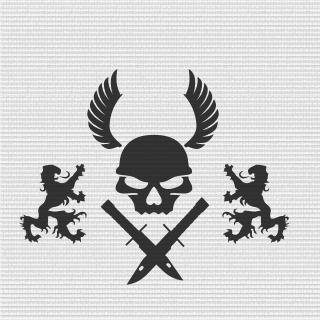 Platoon Presentation
This platoon has only the finest Operators available, membership will be on an invite only basis. If you are found to be slacking/slipping you will be removed. Only those who show superior character and ability shall be chosen. "Only strong personalities can endure history, the weak ones are extinguished by it"
Friedrich Nietzsche quotes (German classical Scholar, Philosopher and Critic of culture, 1844-1900).

12v12 CQ Team (FN to come)

Allies:

USSR SS
Dark Forces Elite
9th Division



Currently Recruiting
Apply, requirements aren't really important for now.

Players from top BF3 clans.
Platoon feed
Sorry to OP on PS3: It has been a busy week with GzUp's B-day. We forgot that last night was PS3 night.

HERE WE GO: Community Missions are up!!!! 10,000,000 Dog Tags. Lets go for Gold. Run with friends and watch your back!!!!! http://blogs.battlefield.com/2014/02/community-mission-dog-tags/

To Anyone: I found this Kool lil site that I use every few days to check my K/D. http://lionhart.us/kd.html

raptor how long r u banned for??

To all OP: February Appreciation month it just around the corner. Battle packs, double XP weekend and more. http://blogs.battlefield.com/2014/01/bf4-player-appreciation-month/ I am looking forward to Community Mission. What are you looking forward to in February???

SonikJ3T

looking forward to every single scrub now having free unlocked shotguns and dmrs, courtesy of dice. thanks so much dice! -_-

Madame-Blue-25

Agree.... it BS! I worked really had to unlock all my classes and guns, and now there just giving them away.