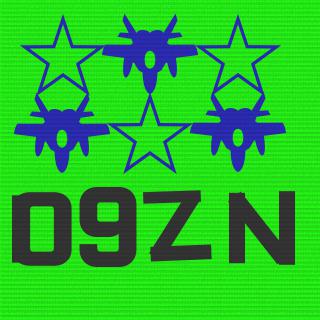 The Danger Zone
Tag:
[D9ZN]
Fans:
17
Created:
2012-12-11
Platoon Presentation
Ever get upset with the scrubs who never go after bases and don't care about winning or losing. This platoon is for people who care about one thing WINNING. Everyone who is in the platoon goes after flags and cares about winning every game!

To join this platoon you must:

1.Be over the age of 18 (Don't care how good you are, there is a level of maturity that is expected.)
2.Have a working headset
3.Have the ability to play objectives
4.Change your style to benefit the team
5.Have a 1.0 or better win ratio
6.Have a greater than 400 spm
7.Not be a camper
8. Not have a losing attitude

Anyone looking to know more about this platoon just needs to know that when we play together we are the fucking A team. We kick ass and win matches. If you're down with that join us. If not, don't take the beating personal!!!!
Platoon feed
I'll be back playing some bf3 on xbox pretty soon, I NEED POINTS, NOWW!!

mAN this platoon died didn't it

Brianpeckin

bf4 isn't bad on next gen though or PC, it got a lot better with the recent fixes.. I still like it because of all the customization and i am glad i don't deal with stupid suppression lol

I see i'm not a leader no more :P

I"m still the fucking Prodigy what up.... i will always have a spot in the Danger Zone, not sure when i will be back. Actually, won't be until the middle of next year. Because might be going to Alaska for work for 6 months!! I'm still the shit :P

Show 3 more...

flbslb

what dice should have done was just say " bf4 will be for xbox1 and we will release new maps for bf3 for those of you who dont want to buy a new xbox"...game has the same shitty graphics as the beta did

Brianpeckin

oh i only know hoW Aweomse it is one xbox one... this was one reason why i got rid of the Xbone, because the value of the 360 was obviously would drop the games that would come on like the bf4 was going to be significantly bette

http://thechive.com/2013/10/11/the-archer-team-archer-ized-the-danger-zone-music-video-from-top-gun-and-its-everything-youd-hope-for-video/