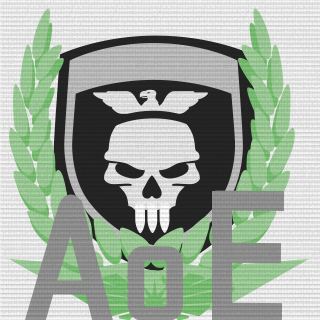 Platoon Presentation
AoE was founded to be a home for a community who want to have fun playing the Battlefield series with friends and mates in a relaxed and chilling mood. Likewise, it's also a home for the hardcore matchers who want to have fun playing in an organised team with practices, tactics, strategies, orders and rules. This doesn't necessarily mean we are a clan that goes for number one slot in the ladders no matter what the cost. Fun, respect and good teamplay is our main goal - anytime. Skill is not important, because it can be developed with practice sessions, but what you can't enhance is the right attitude.

═► Servers we have 5 gameservers:

〤AoE-Gaming.com-|-CANALS|-NO SHOOTGUN -[48P]-800T-|-

〤AoE-Gaming.com-|-LETS END THE GAME [32P]-|-

〤AoE-Gaming.com-|-CLOSE QUARTERS 400T.-|-

.〤AoE-Gaming.com-|-BEST RUSH MAPS -|-[48P]-|-Recruiting 18+

〤AoE-Gaming.com-|-WAR SERVER-|-

〤We are looking for new members 18 +

To To apply to Aoe-Gaming Community, http://www.aoe-gaming.com
1) Register on our website
2) Confirm your account via email
3) Login and click on Join Us - http://aoe-gaming.com/modules.php?name=Forums&file=viewtopic&t=2162

TeamSpeak:
╚═►ts.AoE-Gaming.com

Website:
╚═►www.AoE-Gaming.com

This Platoon is for AoE-Members only!