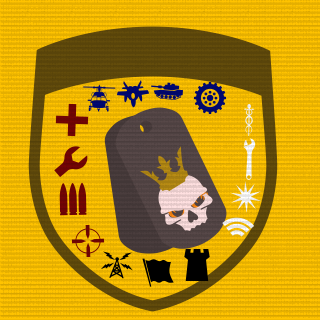 Platoon Presentation
Only the best. Read the website about joining info


Clans related to [GOLD] Clan:
Platinum (competitive)
Strategic Sniper Corps.

Ally clans:
Killed in Action [KIA]

Don't forget to check out the official website!
http://goldenclans.weebly.com



If the normal Picture is not showing up as the emblem, do not worry, I am trying to fix the issue the best i can, unfortunately, bblog is giving me trouble with the image uploading system
Platoon feed
hey guys, the clan seems to be at a standstill recruit-wise. so i would like to remind our leaders that they may invite players to join GOLDEN at any time.

hey guys, check out Jeremy's new clan, Killed In Action, and give him some support! he deserves it at the least, as the co-founder of this clan.

all right guys, once Platinum has at least six members, practices will officially start, and we will be open to challenging. without those six members, it shall stay in its current dormant state. i will sent out a message on psn to everybody in Golden to make sure that the word of Platinum gets out

After months of planning and pulling Data, Platinum is Officially in effect! Message me or look at the website for info about joining!