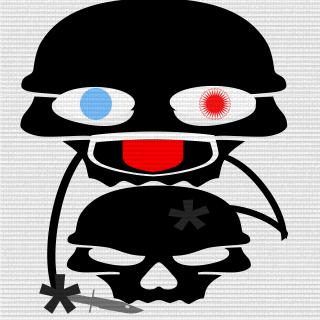 TrollingDemNoobs
Tag:
[TDN]
Fans:
66
Created:
2013-01-09
Platoon Presentation
U MAD BRO? XD :-D

My Channel
http://www.youtube.com/user/NickyTrolls

TeamSpeak 3 Sever !
[TDN] 80.82.222.86:9984
Platoon feed
I've been pretty busy with school, I cant say im a Pro in Battlefield cause i doubt I am but i would like to start building this thing up, More videos will come when my Custom PC comes at the end of November, but in the meantime please help me support my channel, I aspire to be an awesome troller Youtuber or whatsoever but i need fans of my own to spread the loveeee http://www.youtube.com/user/lamer117

Alright, so we've reached 60 Fans, Soon we shall commemorate that with an awesome PLATOON video ! It's abvout time we started TrollingDemNoobs, so KEEP YOURSELFS FREE BECAUSE in December we will have a Huge ass Platoon event

Hey All, Hope all of you are Enjoying BATTLEFIELD 4 !

http://www.youtube.com/watch?v=9YEXz1Yo4LI

Guys are we doing any activities about trolling ppl :?