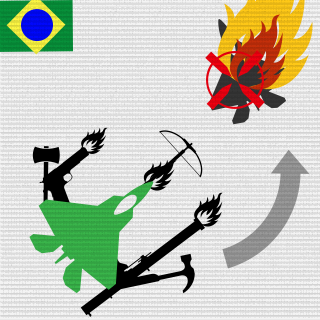 Elite Dogfight
Tag:
[EDF]
Fans:
26
Created:
2013-02-07
Platoon Presentation
Brazilian competitive dogfight pilots.

*No Pubbers
*No Loopers
*No mTw
*No -uF-

Alexandre (HellSeeksRevenge) http://youtube.com/TheHellneroni
Anderson (Titaniium) http://youtube.com/TITAN11UM
Christian (Sniper347) http://youtube.com/yakusa337
Leonardo (TJB) http://youtube.com/TJBssc
Luiz Adriano (Podao)

* Doesn't matters which filter is applied for accept or non-acceptance here, those pilots that's present here, they are just here because they deserve this. They have their own style of play and no one of them depended by pass any other pilot to grow theirselves. NO EXCUSES!

* Não importa qual o filtro aplicado para aceitação ou não aceitação aqui, os pilotos presentes aqui, eles estão aqui somente por merecimento. Eles tem seu próprio estilo de jogo e nenhum deles dependeu por passar por cima de nenhum outro piloto para crescer. SEM EXCESSÕES!