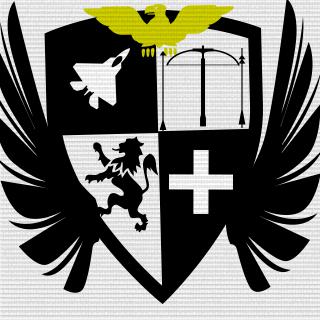 SXB
Tag:
[SXB]
Fans:
41
Created:
2013-03-02
Platoon Presentation
In memory of the BF2 crew- VigilantiaFide, Assassin8, 8nissassA, That/Was/Me/Mate,Sgt. PetronasTiger, MisterSpoty, Kampfishy, muldergie, Swedenviking96, Ambiguous1, Rollno, and all the other friends from FMR and OSS servers on the 1.41 patch for 2.

If you want to join this clan please join our overflow (SXB 1st cohort), this one has reserved slots for former SXBs

Link to SXB 1st cohort:
http://battlelog.battlefield.com/bf3/platoon/2832655241618592819/

Link to SXB Scrim team:
http://battlelog.battlefield.com/bf3/platoon/2955064762041662601/

SXB image:
http://i.imgur.com/uGhCFtX.jpg

Epic match, all on video thanks to sorcerer:
http://www.youtube.com/watch?v=WgpoG8LGPUY&feature=youtu.be

Sorcerer's channel:
http://www.youtube.com/user/SorcererBernitz?feature=watch

Nemo's Channel:
http://www.youtube.com/user/soldierboy1231

BatmanDobbinz' Channel:
http://www.youtube.com/channel/UCe9ALkM44Uowu2cCf-dMvOQ

sstrickland69's BF4 Server:
http://battlelog.battlefield.com/bf4/servers/show/PC/7222e470-40bd-4819-9649-4a2a772f7296/Keep-it-Simple-Stupid-Finally-a-No-Lag-Server/
Platoon feed
The memories I have of us playing together are some of the best I have in my gaming career. We have expanded to steam, ps4, and possibly somewhat to xbox now. For a invite to our contingent on ps4 - message me - I have the same tag on ps4 as on here. We have more than 2000 members EASILY now. Thank you all for being awesome over these years, and I'm sorry I've been so hard to find.

Considering doing some youtubing in the future. If your interested let me know

Clans second year anniversary is on the 2nd of next month. Thank you all for taking part

Check this out- Sorce is rolling out his vids again https://www.youtube.com/watch?v=eV_hK5Ndf0I&list=UUSBqQDmJGE-IZHAOeA5aQVQ

Everyone feel free to join the steam group for SXB. All are welcome.

Plz leave 2 slots or more for this specific platoon for the rest of the battlefield 2 guys. Even though we have been out of touch- its at least an honorary slot

datbutter

HAHAHHAHAHHAHA THATS THE ONLY THING HE WILL EVER BE IN CHARGE OF!!!!!! UNLIKE HIS SEX LIFE!!!!!! OHHH!!!!