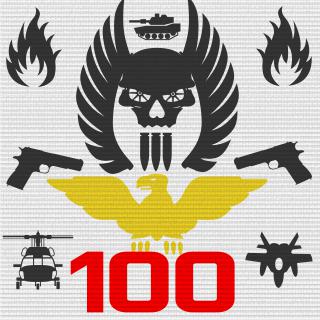 Platoon Presentation
Welcome to the FFSS EAGLE 100 CLUB!

The following strict criteria must be met for entry to what is the most exclusive Battlefield platoon in existence:

Are you in the the greatest Battlefield platoon - the FFS Squad and a Colonel 100?
Is your shit bucket overflowing?
Do you like to talk to men everynight on Xbox chat?
Do you view having sex with your partner as time you could be blaying BF3?
Do you enjoy the sensation of lowering you testicles into another man's mouth?
Do you enjoy the sensation of another man lowering his testicles into your mouth?

CONGRATULATIONS, YOU'RE IN SOLDIER, HOOAH!