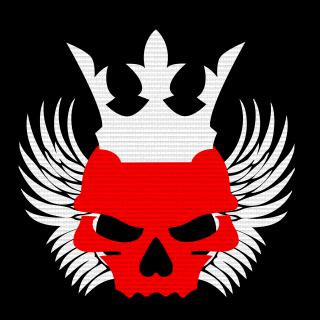 Platoon Presentation
Witam w Top 10 Najlepszych Graczy Którzy się zapisali na Zawody.
Top 10 będzie przemieniane w Top 20 ale dopiero gry zostanie zapisanych 30+ zawodników.


UWAGA ZAWODY ODBYWAJĄ SIĘ CO SOBOTĘ O GODZ. 18

Wszystko będzie działać w 100% gdy znajdę serwer który będziemy mogli wynajmować co tydzień.


Zasady są proste :

- Aby się zapisać na zawody musisz wysłać nam emaila z nazwą Twojej Postaci w BF3 (jeśli jesteś w jakimś plutonie to też napisz) na adres ||||| ||||||| bblzapisy@gmail.com ||||||| ||||| Lub Dołączyć do "plutonu" Jeśli nie chcesz startować a już się zapisałeś napisz nam o tym na maila.

- W zawodach mogą rywalizować gracze powyżej Stopnia: Pułkownik

- Kilka minut przed zawodami każdy z uczestników powinień zmienić tag na [BBL] ponieważ ułatwia nam to późniejsze sprawdzanie wyników. (jeżeli uczestnik nie zmieni na czas tagu oznacza to dyskwalifikacje)

- Zawodnicy Grają Dwie Rundy Zespołowego DM.(często będą też inne tryby) Kto ma najwięcej zabójstw w tabeli WYGRYWA i zostaje nowym Liderem Czarnej Listy.

- LICZBA MIEJSC OGRANICZONA (w jednych zawodach może brać udział 25 zawodników)

- MAPA ORAZ ADRES SERWERA NA KTÓRYM BĘDĄ ZAWODY BĘDZIE PODAWANY CO PIĄTEK OK. GODZ. 20

TOP 10 NAJLEPSZYCH GRACZY ZAPISANYCH NA ZAWODY ( Top 10 wybieramy dzięki zsumowaniu liczby zabójstw w ciągu dwóch rozgrywek ZDM )

1. ----

2. ----

3. ----

4. ----

5. ----

6. ----

7. ----

8. ----

9. ----

10. ----

PRZYPOMINAM ZAPISY ORGANIZOWANE SĄ PRZEZ CAŁY TYDZIEŃ NA EMAILU PODANYM U GÓRY

ZAPRASZAMY CO TYDZIEŃ NA NOWĄ AKTUALIZACJĘ !!!!!!! BATTLEFIELD BLACK LIST TOP 10 !!!!!!!