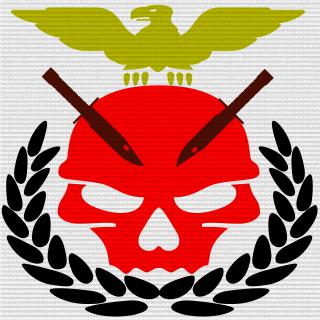 Platoon Presentation
Guns 4 Hire is a clan for Battlefield players. Reason for this clan is to make sure that people, whose skills are somehow restricted by their communities or are interested in developing their FPS skills can now join a clan that is oriented on teamplay and gives its members an opportunity to develop their skills in different aspects of gameplay.

For more information check our Forums.
Platoon feed
Hello there fellow bf friends would just like to say a big Welcome to are new blood in our team mgssteve. Welcome to our family hope you have fun bro and remmber to PTFO lol :P

mgssteve

will do my best lol And thanks for letting me join the Family, I say that as i will look to be as useful as I can and try not to offend anybody at heart I am a gamer looking to join and bond with a "family" of like minded Gamers

Tyson-uk

lol wait till you here us how we talk to each other haha but its all in good fun :P and most welcome

lets get the G4H BIGGER come on we need it n much love to all of you who stayed with us it been a bit of hard time with life etc so this is a new year so lets get BIGGER (G4H)

Xequahh 03:36AM Hello, just wondering if you are going to message Tyson back because you said you are the leader of G4H and all recruitment's go though you, you haven't message him in a week and since you're the leader, you should answer him.

Tyson-uk

he could not post it so i post this for him as i asked if he would like to join G4H and oc your the LEADER !!!!!!!!!