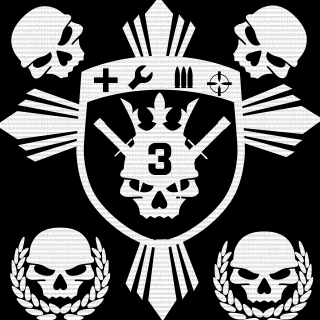 PDHM GhostxGaming™
Tag:
[PDHM]
Fans:
14
Created:
2013-07-22
Platoon Presentation
PDHM GhostXGaming Is a Hardcore Division
Formed by The founder of PDHM and GB to create a ever expanding Community.......

Requierments..
Must wear PDHM Tags.
Must have respect to Members and Opponents.
Have a working mic.
Be active for training 3 nights a week.
Add leaders on Xbl.
Sign up to PDHM website.
Check BattleLog For Updates.
Note: 2Warnings Befor You get Kicked

Scrim Requierments..
Have a K/D 1.00 or better.
Have knowlage of Callouts.
Rank 45 or above.
Clearence from 2 leaders or a founder.

Training Schedule.
Note: Training is 7days a week starting 8.30 GMT.
Mondays - Callout Training.
Tuesdays&Thursdays - Squad Rush Scenario`s.
Wednesdays - Squad Deathmatch.
Fridays - Squad Deathmatch, Bolt Action Sniper Only.
Saturdays - Practice Or Competetive Scrims.
Sundays - 2ND Division Vs 3RD Division. Fun Training.

All members from other divisions welcome.
Sundays Training will change weekly.

Clan Record
WIN.

LOSS.
MONSTA 5-0
DRAW.

The page is under construction

Platoon feed
guys let me no whos on for training tonight

Guys Im On a break 4 a while.. Ghost Bellator/ PDHM Ghost X Gaming. Im Handing Ownership To. FootSoldier 21 And FlamingRounds. Il be Back I Expect As a member Or Mercanary

Can somebody teach me how to play this game?

I want All members leaders and Founder on for training tonight fill up a squad death match server 16 players needed Hardcore bolt action sniper only, Random server Random maps 100%tickets

HardCore Squad Deathmatch Training tonight Bolt Action Rifle Only

guys make sure you apply to pdhm main platoon

If you havent yet, apply to the main platoon. Thanks.