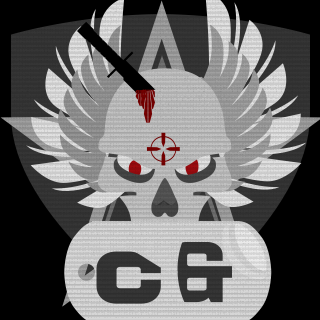 CrypTic Gaming
Tag:
[cG]
Fans:
28
Created:
2013-08-17
Platoon Presentation

Pub Stacking Schedule:
Fridays @ 9pm CST
*7pm PST
*10pm EST


CrypTic Gaming is proudly Represent Versusnetplay.com.

Youtube Channel: TeamCrypTicX1

Twitter Page: @TeamCrypTicX1

Current Twitch Channels:

www.twitch.tv/simcoli

www.twitch.tv/battletr

www.twitch.tv/SirCreamYourPie:

Roster:

Air:
CENO8ITES
xXFAC3PUNCHXx
Mr 7UP YOURS
CrypTic Wreckk

Armour:
CrypTic Sponge
CrypTic Klown
Splatt xX
ChadillacBenz
CrypTic Zx6r

Infantry:
Ninja v
CrypTic cLips
DIRTY as FU21CK
BattleTR
Simcoli
YounG BvcK
CoRpZeZ
SirCreamYourPie
Sensei Deadpool

Platoon feed
1 more thing let this be known I am ANITI AIR KING bitches :)

YO my nigs my Kinect an 2 xbox mics have all decided to go an fuck them selfs ill still be active just wont be very talkative 4 couple days CHUR

I swear... if someone doesn't change my damn name in the roster from 7UP to Battlefreeze you will all feel my wrath. This is the last fucking time you gumps!!!!!

Show 6 more...

Wreckoholic

I'm going to start a picket and protest this shit... y'all are discriminating.

Scrims at 9 est vs Parallax then iC scrim

god damn i watched the rebroadcast from last night you guys played like poop lol! dont worry about it tho what do you expect from a broken game mode. conquest will be purely skill it will be alot better. but GG's to the A team.

scrim at 10ish est be on guys :)

On a serious note... why is the T in CrypTic capitalized? It's so random... and why is the c lower case in the tag? Y'all are some back-asswards casuals lol!!!!