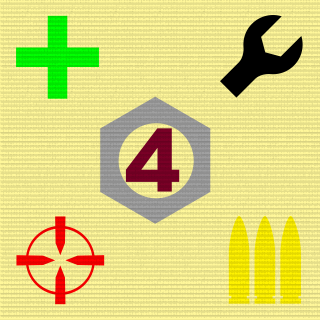 The Legend4ry Squ4d
Tag:
[TLS]
Fans:
6
Created:
2013-09-14
Platoon Presentation
Messieurs, on vous a choisi parce que vous étiez les meilleurs parmi les moyens. Si pour vous une partie n'est réussie que lorsqu'on vous a traité de cheater/hacker, alors vous êtes les bienvenus !
Vous êtes les derniers représentants d'une espèce en voie de disparition sur Battlefield, vous êtes les derniers à la jouer PTFO et Teamplay et vous dites NON au cheat quel qu'il soit... Vous êtes la Legend4ry Squ4d !
Ce groupement n'a pas vocation a se constituer en team, du moins dans l'immédiat, ce qui fait que vous pouvez postuler du moment que vous êtes en mesure de montrer votre capacité et votre envie de jouer Teamplay et PTFO et non PTFK !

Ladies and gentlemen, you've been chosen because you were the best among the average !
If you think that a game is a success when you start to be called cheater/hacker, you're welcome here.
You're the last representative of an endangered species on Battlefield, you're the last to play it PTFO and Teamplay and you say NO to whatever cheats... You're the Legend4ry Squ4d !
This association doesn't aim to be a team, at least for now, so you can apply for considering you can show us your ability and your wish to play Teamplay and PTFO, and not PTFK !