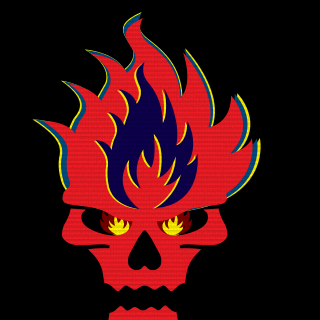 SOUL EATERS
Tag:
[FIRE]
Fans:
7
Created:
2014-02-22
Platoon Presentation
Soul Eaters,

is a plattoon created to bring together old mates and new friends to become a community and learn together and grow,

it was founded by Bwahr and Dbjones, to be a place for fun and to learn,

the name was decided as Dbjones lives with a Ranga and has a fear of losing his soul hence why the clan was created to get his soul back and to help other battlefieldians reclaim theres,


We are slowly growing a community over multiple games including some good steam games, guys are more then welcome to join our teamspeak and meet the crew and have some fun

to get teamspeak details please contact the leaders or myself and we are more then happy to invite you in.


Ranks of Leaders

Dbjones-KRL- : FOUNDER
Bwahr-KRL- : FOUNDER
OneDriver101 : RECRUITMENT
Nfsdude0125 : RECRUITMENT



Have fun guys!
Platoon feed
Show 1 more...

evolul

ur a skrub ian ahahahhahaa

soon to be creating our BF4 clan for you guys stay tuned and we have a servor for teamspeak

Bwahr

That fall apart once we got payday 2 and war thunder sorry guys

Hey Guys, a friend of Bwahr's has offered for us to use his teamspeak, if you want to join us and chat have some fun chill and all message Bwahr and he will pass on details, our start to becoming a close community we can alsop brain storm ideas and see how we go

Hooah! this post if you wouldn't mind hardcore squad DM or the like. I'm just thinking some variety would be nice aside from Op. Metro Conquest Large 24/7 lol

Show 1 more...

BroSaurusRex0125

That's what I'd like to see. I've noticed that Rebels Dog House has an 'okay' rotation but too many players and no votekick/administration in place.

so guys we are currently in the process of getting a teamspeak setup officially for us but does anyone have Steam? as its a free chat service we can start interacting with each other and start getting some sense of community and also listen to how sexy we sound

Show 3 more...

Dbjones14

one created by max or by other sources lol?