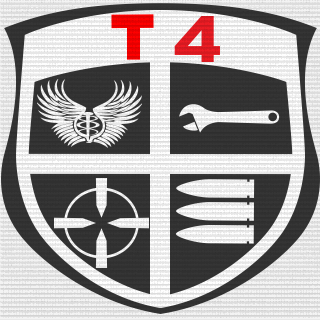 T4 Squad Rush
Tag:
[T4SR]
Fans:
16
Created:
2014-03-04
Platoon Presentation
Cette section est dédiée au fans de la "Ruée en Escouade " ou pour le anglophones "Squad Rush"

La Ruée en Escouade c'est quoi ?
-C'est un mode de jeu en 4 contre 4, où l'objectif est d'armer une bombe pour les attaquants, et de défendre ce relais pour les défenseurs. Chaque équipe possède 20 tickets ( morts ) par relais. En effet si le premier relais est explosé au bout du compte à rebours qui suit l'amorçage, un deuxième relais apparait et la manche continue. Il n'y a que deux relais par carte, et deux manches par carte ( Attaque/Défense )

-La communication est essentielle pour arriver à ses fins dans ce mode, par ailleurs, des stratégies et des positions de défense s'impose pour contrer l'adversaire.
- Dans ce mode de Jeu, la patience est de rigueur . N'hésitez pas à postuler sur ce Platoon, seront nommés Leader les possesseur de plaque "Ruée en Escouade".
- Le Fair-Play est également évident

Salut et bonne partie de Ruée en Escouade, à la prochaine


This section is dedicated to fans of the "Squad Rush"
Squad Rush, what is it?
-It's a game mode 4 against 4, where the objective for the attackers is to arm a bomb and defend the relay for the defenders. Each team has 20 tickets (dead) for each relay. Indeed, if the first M-COM is exploded after the countdown after priming, a second M-COM appears and continue the race. There are only two M-COM in a map and two sleeves per map(Attack / Defense)
-Communication is essential to achieve its purpose in this game mode, moreover, strategies and defensive positions are needed to counter the opponent.
- In this game mode, patience is required. Don't hesitate to apply this Platoon. Leader will be named if they have the ''Squad Rush" dog tag.
- Play fair is also evident
Bye and good game of Squad Rush, see you soon!