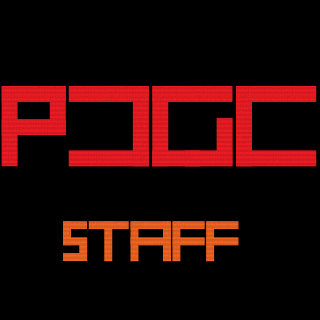 Platoon Presentation
|NOTICE - This platoon is for PDGC Staff only - NOTICE|

Players Dungeon Gaming Community is a multi-national multi-gaming community which provides game server(s), VOIP server(s) and a website for the players to use for having fun and communicate. PDGC has several years of experience within administrating prior to its foundation in August 2014.

Have you ever experienced admin abuse? Have you ever wanted to change something on a server but the admins would not listen? Have you ever been kicked or banned for having lots of scores or kills? You are on the right place. We are here to provide fair and balanced services, listen to your constructive opinions, ideas and/or complaints.

You being part of our community by becoming a member or an admin, you will be part of our family. You will also receive special rights and event announcements that the public may not receive.

These are the qualities that were on our minds when PDGC was founded.


If you would like to become a staff, take a look at this:
http://www.playersdungeon.com/threads/50-READ-ME!-How-to-become-an-Assistant-Leader

Notice: Our staff uses PDGC_ tag on their name.
======================================
Other PDGC platoons:
PDGC - Game Admins: http://battlelog.battlefield.com/bf3/platoon/2955065245740612718/
PDGC - Elite Members: http://battlelog.battlefield.com/bf3/platoon/2955064799385020553/
PDGC - Members: http://battlelog.battlefield.com/bf3/platoon/2955064799385709599/
=====================================
Other PDGC links:
PDGC website: http://www.playersdungeon.com
PDGC Battlefield statpage: http://bfstats.playersdungeon.com
Platoon feed
We have a funwar at April. Follow this link and sign up :) https://www.playersdungeon.com/threads/funwar-april-2016.50553/

Our website is currently closed for upgrade. It will be back within Sunday 23:59 GMT +1. The admin and statpages are still online and can be accessed as normal.

PDGC_iraqiboy90

changed the emblem of the platoon

PDGC - Staff

PDGC is changing the platoon system. Community Members are now called Elite Members and have VIP automatically. A new platoon for Elite Members is available. Current Elite Members will be invited to join the new platoon.