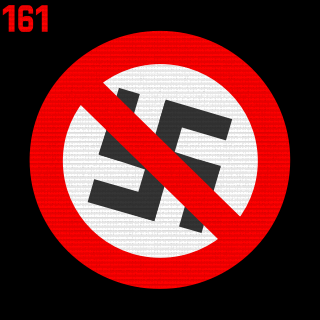 161
Tag:
[161]
Fans:
4
Created:
2018-06-18
Platoon Presentation
https://www.youtube.com/watch?v=q15qLdQ9bNM
https://www.youtube.com/watch?v=Y4CUoOhxPp4

Against fascism/nazism, homophobia, racism, sexism, religious doctrines.

Gegen Faschismus / Nazismus, Homophobie, Rassismus, Sexismus und religiöse Lehren.

Против фашизма / нацизма, гомофобии, расизма, сексизма и религиозных доктрин.

Przeciwko faszyzmowi / nazizmowi, homofobii, rasizmowi, seksizmowi i religijnym doktrynom.

Contra el feixisme / nazisme, homofòbia, racisme, sexisme i doctrines religioses.

Contra el fascismo / nazismo, la homofobia, el racismo, el sexismo y las doctrinas religiosas.

(This is NOT a clan)
Platoon feed
Hi everybody. Thank you for taking it.:)

Shit I'll have to become politically correct... Well that's great, now you have a ChristianMuslimJew to condense all the hate !

Show 5 more...

ChristiaMusIiJew

It was already hard to put Christia, Musli AND Jew in my nick so don't Rampto. Just don't.

Show 9 more...

pingu_exe

so that means if you met a girl that you like, and you later find out that she has bipolar disorder, you would dump her?