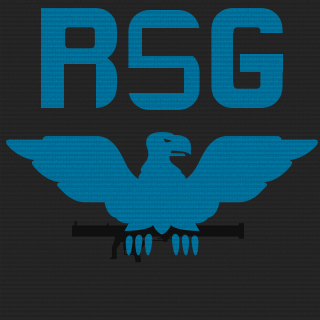 Platoon Presentation
In Memory of RSG (11-11-11 ~ 08-04-14)

We have merged RSG into Xternal Gaming.

Everyone from RSG is welcomed in our new community, please check us out at http://www.xternal-gaming.org/ and get connected with our Facebook group, Steam group, and TeamSpeak server.

See you guys soon!
- Triton (AirBourne)
Platoon feed
We have merged RSG into Xternal Gaming. Everyone from RSG is welcomed in our new community, please check us out at http://www.xternal-gaming.org/ and get connected with our Facebook group, Steam group, and TeamSpeak server. See you guys soon! - Triton

What's up guys. I'm back sorry for taking another week off. Went to Universal's Halloween Horror Nights at Orlando lol. Anyways.. has anyone gotten BF4 or played the beta yet?

Hey guys just letting you all know that I won't be on this weekend cuz I have to head out of town for a business convention. Yall take care I'll see you guys Monday!