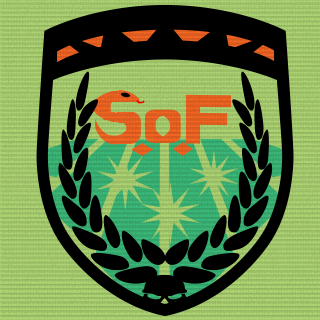 Platoon Presentation
Welcome to Soldiers of Fortune.


*** GENERAL NOTICE ***: THE [SoF] CLAN IS IN HOLDING, UNTIL WE CAN EVALUATE OVER THE NEXT FEW MONTHS, DICE's UPCOMING UPDATES FOR BF4 CLAN SUPPORT AND THE NEW BF4 PRIVATE SERVERS AND IF THE SERVERS CAN SUPPORT CLANS AND THEIR MEMBERSHIP. BY APRIL OR MAY OF 2014... WE SHOULD KNOW IF [SoF] WILL REMAIN OPEN AND WILL MOVE FORWARD... OR CLOSE DOWN.
____________________


THE [SoF] HOME PAGE: http://sofbf4.wix.com/home

NOTE: ALL OFFICIAL [SoF] BUSINESS IS DONE AT OUR WEBSITE: www.sof.bf4.net

RECRUITING IS ON HOLD... SEE ABOVE.

New recruits wishing to join will be given 2 weeks to play with members of SoF who will vote on your acceptance or denial. The more you play with, the more votes you get.

Soldiers of Fortune has no direct leader. We are all equals and we all want to have fun. however will have 'squad leaders'. the job of a squad leaders in Soldiers of Fortune is to maintain fellow in-squad soldiers of a specific talent, whether is be infantry to flying. A squad leader is the only person in each squad permitted to be in team chat (unless of course, your squad leader has given the command to do so). the reason you might ask? it's to keep our communication between squads and their missions coherent and fluid. Listen to each other, and kick some enemies behind!
Platoon feed
There are no more events to show