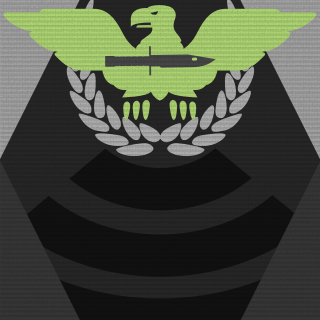 Platoon Presentation
Willkommen Soldat!

Du befindest dich hier in den Reihen des IMDM-Trupps. Was das für dich bedeutet?
Du kannst Fan werden und dich als Mitglied unserer kleinen Gemeinschaft bewerben!

Schau dir das Ranking an!
http://bf3stats.com/leaderboard/fSVJtozctr

Wir haben sogar einen YouTube Kanal!
https://www.youtube.com/user/IchMachDichMesser

Wir sind mehr als nur Spieler. Wir sind Freunde und Bekannte, eine große Gemeinschaft!
Verzeiht es uns daher auch, wenn wir nicht jede Bewerbung direkt akzeptieren. Added einen unserer Admins, schreibt mit ihm und besucht uns im TS [die Daten gibts auf Anfrage ;)]. Haben wir euch kennengelernt, stehen die Chancen nicht schlecht, dass wir die Pforten öffnen werden.

Besuche unseren Server!
http://battlelog.battlefield.com/bf3/de/servers/show/pc/11d6c812-5574-4313-a72c-a71a94f7ae0a/IMDM-Kuschelhaus-No-M16-M416/


(folgendes ist obsolet geworden, da die Restriktionen weggefallen sind)
Weshalb verbieten wir Waffen wie M16A3 und M416?
-Wir sind der Meinung, dass diese Waffen zu einfach zu handhaben sind und deshalb zu oft genutzt werden. Genannte Waffen verlangen nicht viel Können ab und sind für Leute, welche sich selbst herausfordern wollen oder ganz einfach mal anderes ausprobieren möchten, ein Spielverderber.
Wir wollen die Diversität im Spiel erhöhen und das Spielen ganz einfach angenehmer machen.
Habt Spaß und genießt euren M16 freien Urlaub auf unserem Server! ;)

Aber genug der Worte, das G3 in den Anschlag, das Schlachtfeld ruft!

For our foreign Visitors: We are German, if you would like to know something about us or our server add one of our admins and contact them via text message.