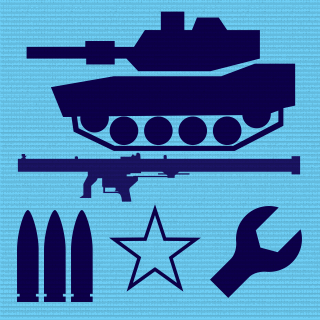 Molon Labe Skyla
Tag:
[MLS]
Fans:
21
Created:
2014-06-14
Platoon feed
New Server from New Republic: http://battlelog.battlefield.com/bf3/servers/show/pc/ba3113f8-fa51-4841-9056-e97e3d7bd205/NR-NEW-REPUBLIC-24-7-CONQUEST-ALL-MAPS-NO-LAG/

Bom Galera devido a uns problemas e Eu perdi a Vontade de jogar pq estou gastando muito dinheiro nisso vou tar um bom tempo pra games vou investir no meu furuto dar continuidade aos meus estudos Estou (Parando Por um tempo) dos Games Talvez um dia eu voltarei a jogar obrigado a todas as partidas e os bom jogos obrigado a todos E peço desculpas por qualquer coisa ae Obrigado Molon Labe Skyla Ivan Dead e todos os outros

DeaDSmash_FurY

ow cara!! é triste ver uma amigo se distanciar da gente!!! Mas espero que você forje um futuro brilhante e volte o mais breve possível para nossa companhia!! estaremos sempre aqui!!! obrigado a você pela ajuda e companhia!!...

Ivan_in_Tank

Fico feliz e triste com a notícia, Leo! Triste por saber que um grande parceiro esteja largando BF3, mas muito feliz com o fato de que você está fazendo isso por um ótimo motivo. Estamos num país com uma situação econô...

New Battlefield in 2016, from October to December: http://mp1st.com/2015/07/30/battlefield-4-battlefield-hardline-players-log-over-120-million-hours-last-quarter-new-battlefield-experience-still-coming-holiday-2016/#.VbrIb_lVhBc

Show 2 more...

CptCampestrini

Actually i just wanna play with my old friends once again. This is really the only thing i expect from the next battlefield =)

I guess it's almost impossible to happen, but it would be awesome if MLS, NR, iTV, CB and ToC could merge into a single platoon :)

Show 6 more...

Ivan_in_Tank

2guD = nice one. It made me rember the song from MC Hammer: 2 Legit 2 Quit! :)

EvilsEmpire

yeah i still play that on my cassette tape while driving my Pinto... that's my jam :D :D :D

31 wins in a row! New record! Thanks everybody!

Show 3 more...

Ivan_in_Tank

Next achiement: 40 wins! By the way, Teksid, our squad job has been really rewarding! Thanks!

SS_Swiffer

:) no worries, nice to have ppl to play with.

16 victories in a row! Thanks MLS, CB, NR and ToC friends!