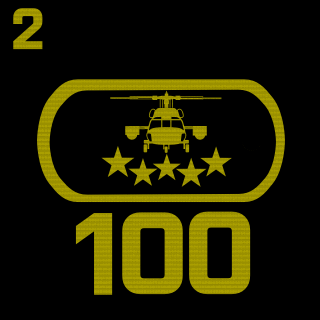 100 Attack Heli Stars2
Tag:
[Heli]
Fans:
11
Created:
2015-12-16
Platoon Presentation
Welcome!

this is the second 100 Attack Heli stars platoon. i made a second one because the other platoon is full and there are alot of you out there who deserve there own platoon!
This platoon ONLY honors the people who have reached the 100 ATTACK HELI SERVICE STARS.

Obtained by:

xXArthurXxBR
colateralZ
lxDarylDixonxl
kn0ckh1m0ut
Pistolvaniac
lXxXxRaWrXxXxl
xXSuperStacyXx
NxCookie
x ToXiiC OwNz x
LES NUMB3RS
sandrojr19
ll_Stryker_II
an94goRATATATA
TomasCosta21
iiMelt
JustaSlice
DBD MoRzBy
WOLFIIee heliz
CNT Alliize
Hartmaannn
CeramicNote8
Dr Bubonic
UnreadyJaguar98
NaturesDaemon
xXLinksss234Xx
Maj Lg INFIDEL
CookieJams
BshotINyoFACE

Feel free to apply... you deserve it. Many more will be added, if you know somebody else that has obtained it let me know.

Hoah!