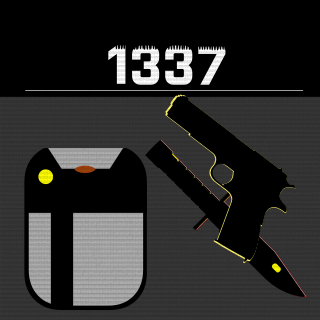 Platoon Presentation
................. \__ ▄▂_
.........[█|||███████]▄▄▄▄▄▄▄▄▄▃▂
..__▂▄▅█████████▅▄▃▂
I███████████████████] ═══════════════════════════════════════════════════════════════════
====================================►★ Platoon ★◄====================================
═══════════════════════════════════════════════════════════════════
Founder: ZouZ0u ►
Leader: KSQD-BattleBow ►
Leader: iWillRipYourBall ►
Leader: TheSneakyKiller ►
Leader: vH4wk ►
Leader: JAVELIN ►
Leader: KLF659 ►
Leader: TheOskiToski ►
Leader: komar140373 ►
Leader: Wakinosaure ►

۞۞۞۞۞۞۞۞۞۞۞۞۞۞۞۞۞۞۞۞۞
͏͏͏

Rules: IF YOU ARE A MEMBER OF THIS PLATOON YOU NEED TO SHOW RESPECT TO THEIR MEMBERS. WHO WILL TRY TO TALK BAD ABOUT OUR TEAMMATES, OR ACCUSING THEM TO PLAY WITH MACRO OR CHEATS, WILL BE KICKED FROM THIS PLATOON.
╔♫═╗╔╗ ♥M16A3
╚╗╔╝║║♫═╦╦╦╔╗
╔╝╚╗♫╚╣║║║║╔╣
╚═♫╝╚═╩═╩♫╩═╝




ᵒᶅ l̴̦̮̜̻̬̱̻ͮ͂̇͊ͮ̓̓ͣͯ̀͟͞͡ỏ̴̰̝̝͈͈̬͉̲͇̥͎̂̎̔͛̾ͧ͂̐̇ͭ̈́̒̉̎̄͡ͅl̢̠̺̺̪̦͉̤̬̦̱͊ͧ̏͊̀w̢̠̞̦͍̩͕̌̂̓̌͆̂͗́̚͜u̴̻̲͎͍̤̲̽̍̐͒̈́ͨ͒͆̓ͨͨ̉̀͟͢ț̨͔̝̻͚̦̻̥̮̬̪̯͚̫͙̳͇ͦ͂̓͊ͣ̈͢!̸̧̧̣̹̦̺̘̬̤̩̳̭̯̠̙ͩͪ͛͜ͅͅ?̘̫͖͔̘̺̺̮͎́̑̂̃͗̾̒ͯ̌̽̃̿͋̇͗͛́̍̚̕̕l͂͑̒͛͌͏̹̭͈̺̘̥͉̝̙̭͡o̵̸̧̹̹̪̯̪͎̭ͧ͗͆̇ͭͫ͋ͩͬ̃̓̀̃ͮ̉͡ͅl̵̔ͬ͂ͮ͐̉̾͢͏̡͎̭̮̝̜̞̫͓̗w̶̰̻͖̥̯̱̺͕̼̭͉͈̉̈̃̑̅͠͡u̶̎ͨ̒ͪ͊̃̿ͭ͗̽̀̚҉͚̠̺̖͔͎͔̥̦ͅt͚̖̹̝̘͇̗̗͍̖͙͔̺͈ͤͬ͌͗̊̑̍ͣ̓ͧͪ̃̋ͮ̉͊͂ͨ͟!̴̫̭̘̳͚̹͈͔̟̩͙̬̟͕̥̣̜͔ͣ̈̆̽̇͜͝?̵͂̽̌̋ͨͫ̏ͩ̔͏̸̨̭̠͈̠̳̜̼̟ͅl̡̡͕̫̗͕̬͇̆̌ͯ̌̆͆͌͋ͨͦ̍̀̆̄͐ͮ͋͡͠ͅõ̢̞̦͉̘̖̪͕̰̪̬̰̫̞̻ͦͮ̄̂̆ͤ̐̉̕͝͠l̴̢̧̬͉̹̭̰͎̬̪̠͖͛̑̄ͭ̂̒͋̐ͥ̇ͤ̃͒̌͝͡w̜̩͖̼͐ͪ̆̀͊ͯͩ̌ͥͣ̃͑ͩ̐̆͆ͦͩ͊͢͝͝u̷̢̨̡͓̬̲̝̺̯͔̤̻͊̈͗̂̂͆ͭͯ͒͒͆̄͟t͊̅ͫ̐̍̈́̽ͮ̍͂̉̂ͭ͘͟҉̘̲̙͉̜̩̫̲̰͙͈̪͔̥!̢̥̩̭̤̦̬̤̤̠͇̣̤͕̃ͨ͌ͤͦ̀̽͑͐ͥ̔͡͠?̧͇̪̝͙͙̠̯̎͛̅̅̃ͥ͡ͅl̷̠̠̙̲̬̝̭͈̪̖̫̯̊ͮ̒̆̌̂͗̋͐͌̉͗̄̎̿ͪ̅͡͞ͅo̵̝̣̣̹̮͂͛ͯ͛̓ͨͯ́l̡̢͊̂ͩͤ͛͂ͦͮͪ͟͏̞̱̖̜w̸̪͙͕̩͈̳͙̜̣̺̝͚̫̯̖̰̽̎ͭͣ́̀͠͠ͅͅu̺̝̹̝̲͚̜̳̹̳̙̰̬̝̪̘̖͇̭͆ͨ̀̏̇ͥ́́ṭ̼̜̘̲̙̈̀̿̅ͪ͋͂ͯ̒̋̏́͜͠ͅ!̶̡̢͕̤͋ͥ̅̉̕


___________________________
We only play on #3 Knife and Defib only and #9 Knife only

DICE and EA approved




Platoon feed
or crow servers back online ? (#3/#9 ?)

tactical_ninja09

i think crow is dead for good sadly, but atleast we still have a knife server to go to

if their is an any admins (or friends of admins) of the crow knife and defib only server, ban this guy barszczyk2305 , he purposfully comes and ruin the server by using guns when the server plugins are down and probably a hacker, his stats makes no sense at all . He has some personal mission against crow for some reason as well.

Show 1 more...

tactical_ninja09

what happened? No funding? And is knifing dead too? I see the other knife server but it never fills up when im on which is a shame.