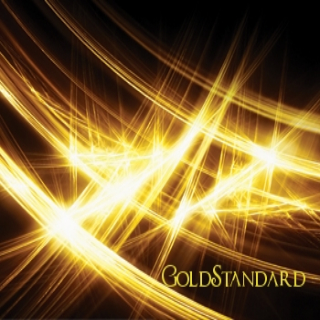 Презентация взвода
Welcome to METROSTANDARD!
---------------------------------------------------
If you are interested in a competitive 12v12 scrim, contact GSD_KogRaH

WE ONLY SCRIM ON SUNDAYS!!

Achievements
---------------------------------------------------
- Sent ExTrEmE_FaGgOt back to cod(whose gonna glitch 3rd story metro now?)
- Made CORP, MoD & HCA disband (RIP)
- Recruited Lanz-28, then kicked immediately, Twice. TROLOLOLOLOLO

Recruitment: ON [√] OFF []
---------------------------------------------------
We are now open for recruitment (BF4 on PS4 only!)

Requirements to join GSD
---------------------------------------------------
>Must be LMG pro like rogerroger!!
>Must be a Drinker!!
>Must be a Jet whore!! (Circle jerk for faarkn dayz braH)
>Must be a metro whore!!
>Must RACK DISCIPRINE!!
>Must RAGE like amity!!!


Scrim History
---------------------------------------------------
Win: 16
Loss: 8

22/06/12 GSD vs LGc 0 - 3 Loss
23/06/12 GSD vs NZ 3 - 0 Win
06/07/12 GSD vs MAD 2 - 1 Win
07/07/12 GSD vs TOA 2 - 1 Win
09/09/12 GSD vs 666 0 - 3 Loss
06/10/12 GSD vs AFM 2 - 1 Win
13/10/12 GSD vs ANZE 3 - 0 Win
14/10/12 GSD vs IMBA 1 - 2 Loss
02/12/12 GSD vs AFM 3 - 0 Win
16/12/12 GSD vs MAD 0 - 3 Loss
19/01/13 GSD vs NZ 0 - 3 Loss
20/01/13 GSD vs TOA 3 - 0 Win
10/02/13 GSD vs AUSx 2 - 1 Win
17/03/13 GSD vs TOA 3 - 0 Win
23/03/13 GSD vs vX 0 - 6 Loss
30/03/13 GSD vs LOCQ 3 - 0 Win
21/04/13 GSD vs NZ 2 - 1 Win
18/05/13 GSD vs BBF 2 -1 Win
19/05/13 GSD vs CORP 6 - 0 Win
14/07/13 GSD vs GAMR 1 - 2 Loss
21/07/13 GSD vs MoD 4 - 2 Win
28/07/13 GSD vs HCA 5 - 1 Win
11/08/13 GSD vs GAMR (3 - 3) GAMR wins by ticket count on Grand Bazaar
25/08/13 GSD vs ozzy 2-1 Win (CQD)


Upcoming 12v12 Clan Battle/s
---------------------------------------------------


Time Converter
http://www.timeanddate.com/worldclock/converter.html

Лента взвода
Fuuaark man miss coming to this page and scrimming with the lads, I remember my very first time joing GSD, I was going ham against kogs, hott and Gondra in a squad d match on gulf of oman then hott messaged asking if I wanted join damn that was like 3 years back. Some damn good memories on this game

XxMRKN_FORCExX Why you wearing GSD tags for, your not in GSD yet mate, I know you've applied but you can atleast wait until you've actually joined GSD ._.

Atiego

I was going to say the same thing.

rL-ELYZIOK_

Sorry way back when platoons wern out on bf4 i talked to steppah and he told me to

Do we have a chat party or chatroom thingy on ps4 lol? If so can someone send me a invite. We should have a battlefield party night like every week or whenever we're all free that'll be pretty cool.