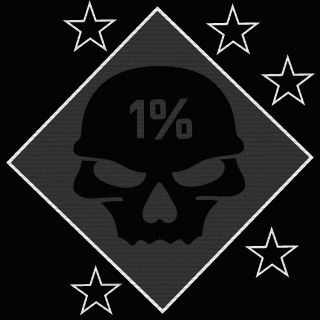 Презентация взвода
Project Midnight initiated June 28th, 2012.

The Midnight Crew's Official Competition Counterpart.

Project Midnight is unlike any team currently available to the Battlefield 3 Community, We began in December 2011, We were once a team known as The Midnight Crew [TMC]. We were good, real good but we could have been better. We were not organized, when members of a team are quality and not quantity, you are one step above the rest. But to take another step, a step above the rest and in becoming the best you need to be a team, to be organized and to understand that every player comes with a unique set of skills, expertise, personalities and how to utilize them in every situation. Because good players are nothing without a team.

Project Midnight is currently recruiting players for Battlefield 3 on the Xbox 360 Platform who understand the importance of being a team and winning matches. If you have the qualifications listed below, please apply and add OneMoscaTwo on Xbox360.

Exceptions for qualifications will be made for players with exceptional teamwork skills or otherwise decided.

Qualifications:

*Colonel 50+
*Must Be Ranked Top 0-1%
*Score Per Minute 500+
*Win/Loss Ratio 1.5+
*Kill/Death Ratio 1.5+
*10,000 Minimum Confirmed Kills
*Quits Less Than 10%
*2,500 Minimum Repairs
*2,500 Minimum Revives
*10,000 Minimum Heals
*2,500 Minimum Resupplies
*No Stat Reset on Record
*24 Hours Per Week Play Time
*All Downloadable Content Available
*Excellent Teamwork Skills/Team Player

Objective:

*Utilize every players skills, expertise and personalities.
*Operate as an effective fighting force
*Become a team
*And most of all, win matches.

Why we play:

*The epinephric rush of fast paced strategy.
*The satisfaction of an impossible split-second execution of brilliant tactics.
*The methodical development of a group dedicated to maximizing performance through team designated roles and specialization.
*The burning sensation that drives us to be the best.