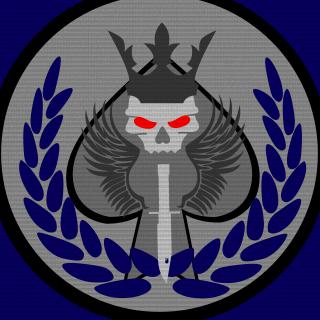 P.R.A.T.
Тэг:
[PRAT]
Фанаты:
6
Создано:
27.04.2013
Презентация взвода
"Welcome to P.R.A.T. Best handpicked group of warriors on the planet."

Privet Recon Assault Team, colloquially referred to as "P.R.A.T.," is a multinational special operations force composed of members of British, Australian, American, Canadian and possibly other foreign personnel, usually those with previous Special Ops experience.

★REQUIREMENTS★
☑1.0 K/D Ratio
☑Colonel 25+
☑5 service stars (ALL KITS)
☑Must be ACTIVE
☑Check website fo updates!
☑ Must be skilled in at least 2 kits*

*Snipers must pass stalk/fire qualification.
Лента взвода
The standard sniper rifle for this platoon is the L96A1. Have fun!

Here is a link to figure out what time zone you are in, I hope you can make it!: http://www.timetemperature.com/tzus/time_zone.shtml

Clan scrimmage on Damavand Peak, Rush, Hardcore @ Saturday 5/11/13 9 PM eastern time 8 PM central time 7 PM mountain time 6 PM pacific time

Protinus_PriMe

Want to get sniped out of the helicopter again Wingman? XD

IlIHAZARDIlI

Be careful about what you say, young grasshopper.

Yo guys, listen up, there is going to be a clan scrimmage this Saturday 5/11/13! MAKE SURE YOU ARE ALL ONLINE!

We just had a slight change in the platoon. I have changed the platoon name to Private Recon Assault Team (P.R.A.T.). So I would kindly ask if everyone could change their clan tags to [PRAT]. - Commander XxW1N6M4NxX