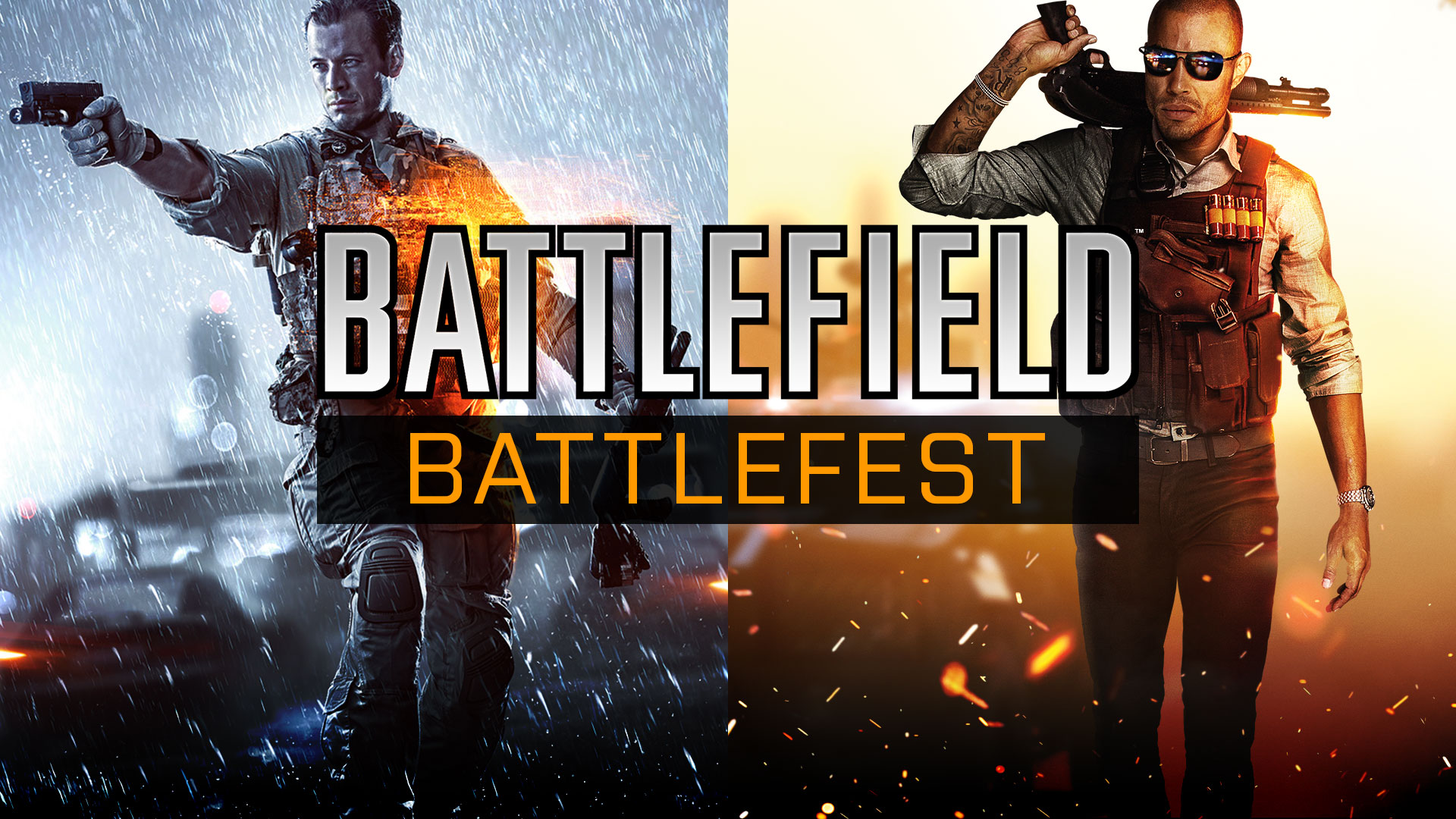 It's time for a new season of Battlefest, our celebration of the Battlefield community. Battlefield™ 4 players are getting a suite of events to participate in.
Check out the calendar below to see what we've got in store for you during Battlefest Season 4.
September 1 – September 30

Gold Battlepack Giveaway #1: To celebrate the launch of the fourth season of Battlefest, we're giving one Gold Battlepack to each Battlefield 4 player who logs in to Battlelog starting September 1 9:00AM PT until September 30 9:00AM PT.

'Dog' Dog Tag Giveaway: It's a dog-eat-dog world on the Battlefield. Hang your Battlefest pride around your neck with a free 'Dog' Battlefield 4 Dog Tag, automatically added to your inventory.
September 1 – September 7

Battlefield 4 Double XP Week: Climb the ranks twice as fast. Make sure to jump into Battlefield 4 between September 1 9:00AM PT – September 7 9:00AM PT and your XP will be doubled.
September 2 – September 30

Community Missions: Throughout the month, Battlefield 4 players will be able to jump into several Community Missions. You'll be asked to capture flags, take out your enemy in an unorthodox way, and light up nighttime maps – all for handsome in-game rewards.
September 10

Game With Devs: Battlefield 4: Battlefest Season 4 will let you squad up with DICE devs in Battlefield 4 – or put them in your crosshairs. Take down one of the members of the development team with a knife and you'll walk away with their dog tag, too. Talk about bragging rights.
September 10

Gold Battlepack Giveaway #2: What's better than a Gold Battlepack? A free Gold Battlepack, on the house. Log in to Battlelog from September 10 9:00AM PT until September 30 9:00AM PT to claim. Enjoy!
September 25 – September 27

Battlefield 4 Double XP Weekend: Maximize your weekend with double the XP for your Battlefield merits.
*THIS OFFER IS BEING ISSUED TO YOU FOR PROMOTIONAL PURPOSES ONLY AND DOES NOT CONSTITUTE A CREDIT, CHARGE, DEBIT OR GIFT CARD. BATTLEFEST 4 IS FROM SEPTEMBER 1, 2015 AT 9AM PT THROUGH SEPTEMBER 30, 2015 AT 2AM PT. PARTICIPATION AND ACCESS TO IN-GAME CONTENT REQUIRE EITHER BATTLEFIELD 4 OR BATTLEFIELD HARDLINE ON APPLICABLE PLATFORM, ORIGIN ACCOUNT, INTERNET CONNECTION, AND (FOR CONSOLE PLAYERS) AN XBOX LIVE GOLD OR SONY ENTERTAINMENT ACCOUNT.
YOU MUST CONFIRM COMPLETION OF COMMUNITY MISSIONS ON THE BATTLELOG COMMUNITY MISSION PAGE BEFORE THE MISSION'S CLOSING DATE IN ORDER TO RECEIVE GOLD BATTLEPACKS.
NO WEAPON, VEHICLE OR GEAR MANUFACTURER IS AFFILIATED WITH OR HAS SPONSORED OR ENDORSED THIS GAME.