Battlefest Class Weeks – The Operator
As part of the Battlefest celebrations, we are now kicking off the Battlefest Class Weeks. Throughout the following month, we will bring each of the four Battlefield™ Hardline classes into the limelight, handing out gameplay tips and in-game challenges. First up: the Operator class.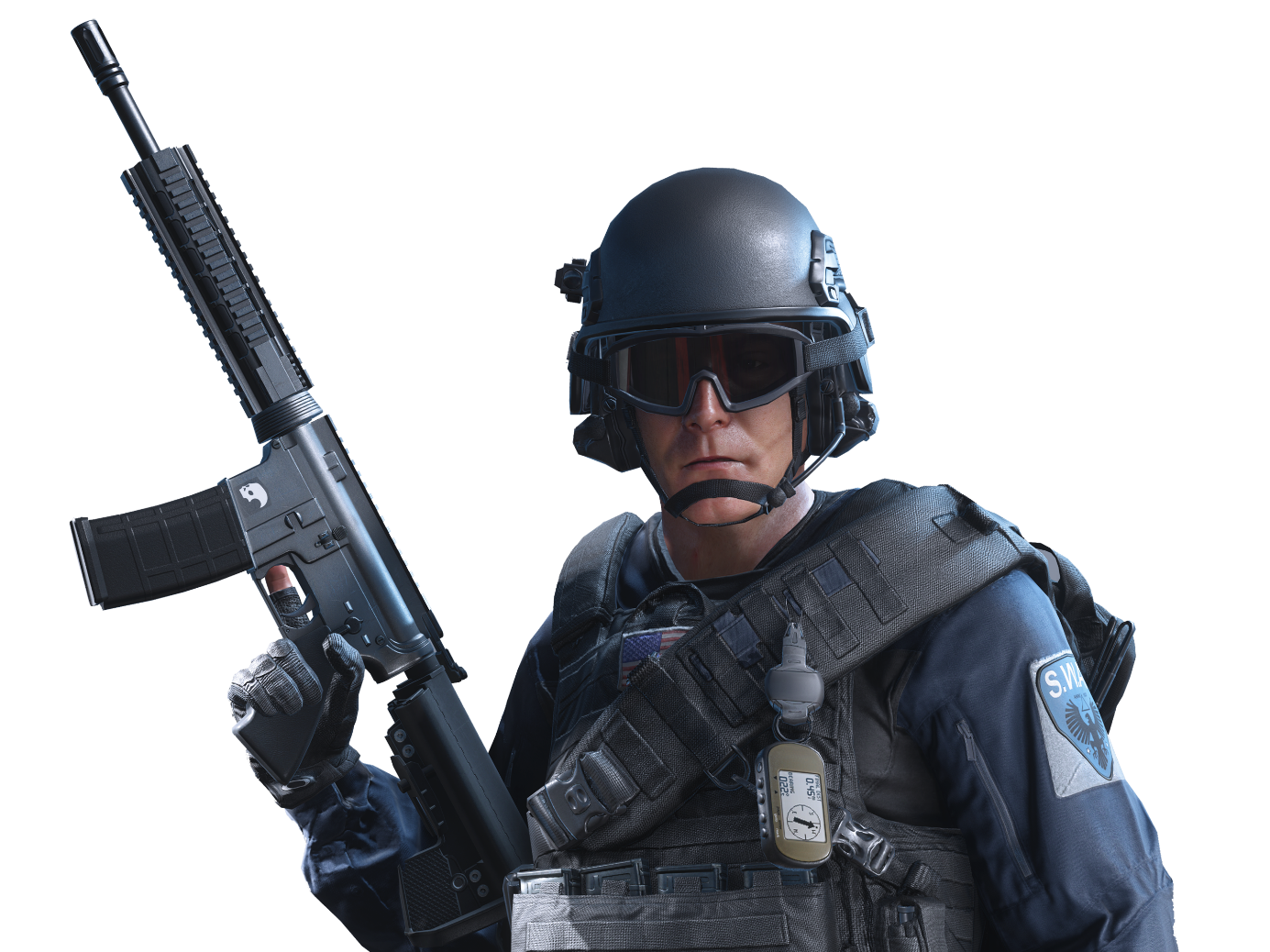 If you're already down with the Assault class from Battlefield 4™, you know the score – this is a well-rounded class specialized in both firefights and healing teammates with their First Aid Packs and Defibrillators. These agents are in many ways the backbone of the Battlefield – truly a cop's and criminal's best friend. If you're new to Battlefield Hardline, choosing Operator as your first class pick is not a bad idea.
Operator Community Mission
We've prepped a Community Mission exclusive to all you Operators out there, challenging your quick thinking and team play skills. Your objective: We want you to revive 10 million teammates before April 13, 2AM PDT. If you deliver, we'll award you with a Gold Battlepack full of in-game goodies and a stunning Operator-themed wallpaper.
The Community Mission is active between April 7, 9AM PT and April 13, 2AM PT. You can track the mission progress on the "Missions" tab on Battlelog.
How to Play as Operator – Tips and Tricks
To make sure you get as much out of your Operator agent as possible, we've prepped a few pointers for the class. Make sure to spend Cash to unlock new gear and to experiment with loadouts to find the perfect setup for you. Good luck out on the streets.
Master the First Aid Pack: The First Aid Pack is available to the Operator class right off the bat. Chuck these on the ground and any nearby teammate (including yourself) will get healed, netting you a fat chunk of points. Another way to get patched up is simply to walk up to an Operator carrying a Pack and interact with him. So don't be shy. That could be lethal.
The Perfect Range: With its versatile assault rifles (make sure to buy these as soon as you have enough cash), The Operator class thrives at medium range. Work on your aim, try not to get too close to your enemies, and rack up those kills. Use Cash to buy upgrades for your gun and experiment with different loadouts.
Revive and Survive: Busted by an explosion or a reckless driver? No sweat. If you've equipped the Survivalist gadget, you've got an ace up your sleeve. Use this and you're back on your feet – although with 10% health. Note that this gadget only works for the aforementioned dangers. Bullets are still dangerous.
If you want to save the behind of someone else, equip the Defibrillator. Available only to the Cops' side, this device is a life-saver for downed teammates. Charge it, make sure the revive area is safe, and bring your buddy back to the fight. Or just use it on an enemy for the ultimate humiliation kill.
* THIS OFFER IS BEING ISSUED TO YOU FOR PROMOTIONAL PURPOSES ONLY AND DOES NOT CONSTITUTE A CREDIT, CHARGE, DEBIT OR GIFT CARD. BATTLEFEST IS FROM MARCH 26, 2015 AT 9AM PST THROUGH MAY 4, 2015 AT 2AM PST ("PROMOTION PERIOD"). REQUIRES BATTLEFIELD HARDLINE ("PRODUCT") ON APPLICABLE PLATFORM, ORIGIN ACCOUNT AND INTERNET CONNECTION AND (FOR CONSOLE PLAYERS) AN XBOX LIVE GOLD OR SONY ENTERTAINMENT ACCOUNT TO PARTICIPATE AND ACCESS IN-GAME CONTENT.
BATTLEFIELD HARDLINE OPERATOR CLASS WEEK IS ACTIVE FROM APRIL 7, 2015 9AM PST THROUGH APRIL 13, 2015 2AM PST.  OPERATOR COMMUNITY MISSION GOLD BATTLEPACK IS REWARDED UPON SUCESSFUL COMPLETION OF THE COMMUNITY MISSION FROM APRIL 15, 2015 AT 9AM PST AND IS AUTOMATICALLY ENTITLED WHEN YOU LOGIN INTO THE PRODUCT DURING THAT PERIOD.  BATTLEFIELD HARDLINE OPERATOR CLASS WEEK WALLPAPER WILL BE AVAILABLE TO DOWNLOAD FROM WWW.BATTLEFIELD.COM/EN_US/HARDLINE/GALLERY FROM APRIL 15, 2015 AT 9AM PST.
EA ONLINE PRIVACY AND COOKIE POLICY AND TERMS OF SERVICE ARE AVAILABLE AT WWW.EA.COM. SEE APPLICABLE END USER LICENSE AGREEMENT AND DISCLOSURES ON WWW.EA.COM/1/PRODUCT-EULAS. SOFTWARE MAY INCORPORATE PUNKBUSTER ANTI-CHEAT TECHNOLOGY.  FOR MORE INFORMATION ON PUNKBUSTER, VISIT EVENBALANCE.COM. VALID WHEREVER BATTLEFIELD HARDLINE IS SOLD. MAY NOT BE SUBSTITUTED, EXCHANGED, SOLD OR REDEEMED FOR CASH OR OTHER GOODS OR SERVICES. MAY NOT BE COMBINED WITH ANY OTHER OFFER, GIFT CARD, REBATE OR DISCOUNT COUPON. VOID WHERE PROHIBITED, TAXED OR RESTRICTED BY LAW.
EXCEPT AS EXPRESSLY CREDITED, NO WEAPON, VEHICLE OR GEAR MANUFACTURER IS AFFILIATED WITH OR HAS SPONSORED OR ENDORSED THIS GAME.