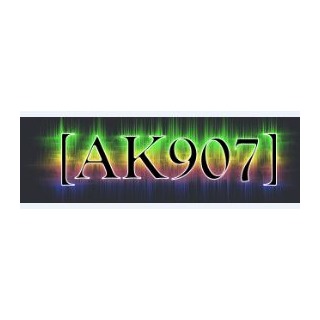 Platoon-Präsentation
[AK907]
Gaming in the Great White North

We represent a group of friends from Alaska to Texas, and everywhere between.

Check out our new Battlefield 3 servers!!!
Chicago (and hopefully permanent!) http://battlelog.battlefield.com/bf3/servers/show/920e6245-2bb3-4612-946a-1e4f0728c5f5/

Denver (going away 3/31/2013): http://battlelog.battlefield.com/bf3/servers/show/ec96d27c-d6e9-4d5b-9bef-cddb0e5b34b2/


Facebook: http://www.facebook.com/ak907
Forums: http://www.ak907.net
Google Plus: http://gplus.to/ak907


(Acceptance into the platoon does NOT mean you are or have to be a member of the clan)
Platoon-Feed
Is there anyone still around this platoon? I miss playing with my clannies. :(

2 weitere anzeigen ...

llSubstancell

I just reinstalled BF and will be playing it more often. :D

GvnrRickPerry

Awesome! I'll try to hop on here sometime soon too - school is fixing to start, so I'll have a bit more free time at home. TeamSpeak is ak907.net for those that forgot!

New blog post up, gents! Check it out at AK907.net: http://www.ak907.net/battlefield-4-pre-order-giveaway-winners/

4 weitere anzeigen ...

GvnrRickPerry

Haha! Don't ask me no questions, I won't tell you no lies!

Sorry I was not around last night guys. Had a long night, and yesterday was my 7yo son's birthday, so I had to make sure it was pretty special for him. Next Thursday I'll be online all day, after lunch (going to take work for this), and be ready for the final week of competition! Good luck next week and good luck winning BATTLEFIELD 4!!!