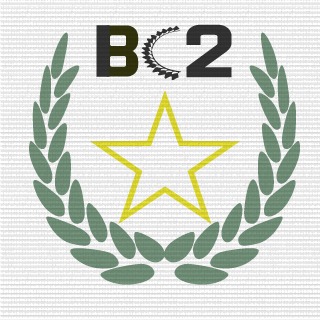 BFBC2 VETERANS
Tag:
[bc2v]
Fans:
33
Erstellt:
10.02.2012
Platoon-Präsentation
This platoon has been created, with the sole purpose of bringing together, BFBC2 PS3 Veterans.

Sign up! If you want a decent skirmish on ol' BFBC2.

****PLATOON OBJECTIVES****

We do NOT play hardcore.

There will be a scheduled BC2 night whenever possible, based on the availability of platoon members.

A mixture of BC2 Vanilla and BC2 Vietnam, based on demand.

Conquest and Rush (based on platoon demand)

Team player's and objective focussed players required, most importantly though, let's have a good laugh! :)

See you on the Battlefield!

Platoon-Feed
Keine Ereignisse zum Anzeigen vorhanden