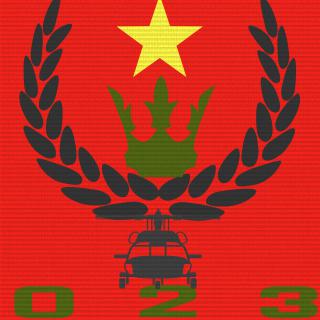 INTER. BAD FORCE
Tag:
[BaD]
Fans:
23
Erstellt:
10.02.2013
Platoon-Präsentation
WELCOME @ INTERNATIONAL BAD FORCE.


A GROUP OF WILD SPECIAL SOLDIERS AL OVER THE WORLD.

FROM INDIA TO HOLLAND AND FROM NEW YORK TO CASABLANCA.

JOIN THE LEGION AND HAVE FUN!
FOR ALL INTERNATIONAL SOLDIERS OVER THE WORLD! FROM MUSLIM TO CHRISTIAN AND FROM JEW TO HINDU WE ARE ALL PEOPLE!
JOIN-JOIN-JOIN

FOR CLANTAG ADVISE CONTaCT M8Y-PLAYER & ABDULKING.

NEW TRAININGTACTICS AND TEAMCOMMUNICATION!
JOIN THE LEGION!!!

NEW COMMUNICTION TRAINING VIDEO. OPERATION METRO TEAMLEADER AND MEMBERS COMMUNICATE!!
WATCH & LEARN

http://www.youtube.com/watch?v=0nsz0TZThps
OPERATION METRO
NEW MAPS NEW PLAYERS NEW TACTIC.
PLEASE ADD THE LEADERS IN DE FORCE TO HAVE FUN AND TO MEET!

FOR CLANWAR SEND A MESSAGE TO THE LEADERS
FOR ALL BAD MEMBERS AND OTHER INTERNATIONAL SOLDIERS.

BAD IS DE LEGION WITH DIFFERENT DIVISION.

(BaD) BaD COMPANY (BaD)

[BaD] BaD Company 2
[BaD] International BaD Force
[BaD] Bad Company ELITE
[BaD] Battlefield Friends
[BM] Boulder Monkeys
[Ace] Ace company
[48th] 48th Ghost Batallion


JOIN THE LEGION AND HAVE FUN!



Platoon-Feed
Keine Ereignisse zum Anzeigen vorhanden