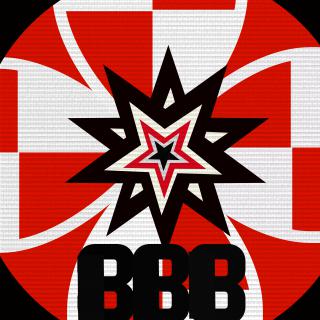 Bound By Blood
Tag:
[Bx3]
Fans:
25
Erstellt:
10.05.2013
Platoon-Präsentation
We are a mass alliance known by the name Bound By Blood.
A combination of friends from both online and real life coming together for the purpose of becoming as strong as possible.
This clan has been created so we have a common tag and clan to scrim for. Your memberships with other alliances are encouraged and this is here for when you want to fight beside the best of the best.
You now have a player base of many clans to have your back when needed and I only ask that when scriming with fellow brothers here you run our tags with pride.
You will not be 'kicked' because you are a member of other clans, don't play often or don't play often enough with us. Uphold the values, Mantra and ethos of fair play, respect and unity and you will always be a brother in arms.

We are soldiers from several clans with more to come and join our ranks soon.

My name is FatCracHo.
This is a majority rules clan voting system within reason (timeframe on voting). I will merely be secretary. I will post questions to be voted on or topics that have been asked to be discussed etc.
All clans that join us here will have some of their leaders promoted to leader positions here so as to keep an even mix.
There will be Scrim finders for each style of game play eg Gun Master , Armored Superiority , etc. so as not to make work loads ridiculous.
The creating of this clan was not only one persons vision , but a collective decision come to by many.
The past is history , the future is now.

Representing in our leadership and voting positions are currently (In Alphabetical order)

Adam229 - (comradeadam)
ANGRY-GIRL-GUIDE - ( LIL-OL-LADY)
xxBLOODCOLLECTOR -(xxBLOODCOLLECTOR)
boyfromeden23 - (boyfromeden23)
Death_Knight_848 - (Death_Kinght_848)
GRIMUS83 - (GRIMUS83)
LiL_StyLez_ - (xLil_StyLez)
Sakima - (Sakima7)
sk8ykid - (pinkbittz69)
SnakeCharmerII - (OverRatedplyer)
SolidHammer_88 - (SolidHammer_88)
stugrayden - (sithhdstu)
thugnight69 - (THUGNIGHT69)
thunderlizard_05 - ( thunderlizard_05)

(Others to be added pending decisions.)

United we stand.
United we conquer.
United we are one.
Platoon-Feed
Keine Ereignisse zum Anzeigen vorhanden