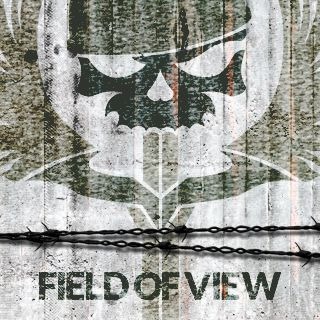 Platoon-Präsentation
/// TO ALL FOV MEMBERS!

As you may know, some of us have already shifted to BF4 and we have a platoon page already set up.

http://battlelog.battlefield.com/bf4/platoons/view/68602880476700172/

So if you've got the game don't forget to apply so we can reinstate you.

We're still on TeamSpeak: fra01.mainvoice.net:7124

See you on the battlefield!
zero_cache.
Platoon-Feed
Updated presentation. READ IT! Thanks :)

Buying the game probably today, if not, then early next week. So see ya guys soon on the haxzorlagzernosoundCRASH field :)

v0rt3xRo : found a thread for key bindings where they said that the realware bf4 settings editor could be an option to rebind keys that wasn't rebind able in game, if you havn't fixed the issue with the "b" key already.

Kinda a hobo at the moment, getting the game in a few weeks.

RecklessL1fe

Know that feel. I'll be getting it in 2 days though. As far as I've heard. You're better of not playing the game atm. Once you have the game, the issues should probably be solved.

Quick heads up. Due to unforeseen circumstances. I'll be getting the game not this thursday, but the thursday after it. Just so you guys won't think: Where's that fucker?!

Hi there :) What and where did u pre-ordered BF4? I am now rdy to pre-order too but there are so much different packages - i just want to get know i buy the right package :)

2 weitere anzeigen ...

Urb4nskurk

will the preorder give us 2 weeks early access as well or is premium actually worth buying before the 2nd expansion?

zero_cache

Early access is for the expansion packs only if you have bought premium. When to buy premium is up to you, but personally I don't see any reason to rush for it now. I believe you should be able to buy it and get early access to

Dice why u so silly: http://battlelog.battlefield.com/bf4/forum/threadview/2955065670089865431/1/

RecklessL1fe

The fuck is this shit. Are you shitting me? Let's remove an already existing feature and bring it back next year. WHAT A GREAT IDEA DICE.

Some people always kick me from the squad, because i am not a member of the clan :P? It's me, MaximusDecimus91 just changed my origin ID a month or two ago. Didn't have a mic till yestarday so i wasn't on TS.

1 weitere anzeigen ...

RecklessL1fe

Join TS whenever you can. We're always having a ball in here :)

zero_cache

Well it's sort of tough to remember peeps when they're gone for so long ;) If someone has kicked you probably was by accident and if it was Crazynurse... well there's "crazy" in his name :P