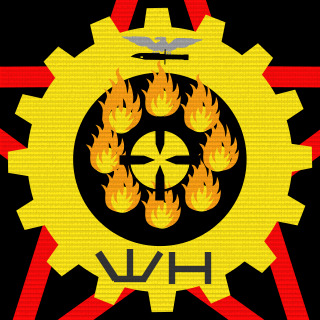 War Heroes
Tag:
[WH]
Fans:
33
Erstellt:
01.02.2012
Platoon-Präsentation
Welcome to War Heroes here you can find the greatest soldiers I can see (please don't be mad).

So here are the rules :

Most Importantly We Accept Any One From Any Country

1. Be kind to your team so you and your team could help each other.
2. Every enemy that has powerful weapons like shotguns, USAS-12, SMAW, RPG and any other more dangerous weapons that can kill you instantly.
3. If you see an enemy that doesn't know you are behind him use the knife quickly without hesitation.
4. Finally Be the strongest when you are in battle.


Thank You Soldiers for joining War Heroes.


And in addition to the rules :

5. If you're a specialist in any kit use it so you can be stronger and much more comfortable in battle.
6. If you're a specialist in :

Attack Helicopters

Scout Helicopters

Anti-Air vehicles

Jets

Main Battle Tanks

Infantry Fighting Vehicles

and Transport Vehicles (Transport Helicopters, Jeeps, AAV-AMTRAC, etc. )

kindly use it to your advantage.


Thank you again for joining War Heroes soldiers.



See You in The Battlefield.

We Are All For One No War Have Been Encourage
In ALL Countries Here.
Platoon-Feed
Keine Ereignisse zum Anzeigen vorhanden