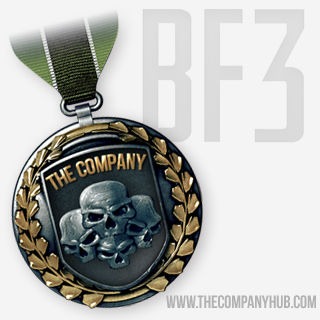 Platoon Presentation
The Company was founded in 2006 as a place where a gamer can be gamer.

No tryouts, no strict rules, no overbearing admins. Just good gaming. We do things differently because we believe in the purity of the gaming experience. When you just want a group of guys to game with nightly, The Company is for you. When you are ready to get more out of your games than just roaming from server to server, you are ready to join The Company.

Fight Hard, Play Fair and Have Fun!

Server: The Company 24/7 HC =Warfare Wednesday=

Team Speak: Ts3.thecompanyhub.com:9011

Join us for Warfare Wednesday @ 8:00PM EST

-------------------------------------------------------------------

If you want to officially join The Company please apply to join the platoon then post on our website. If you just want to follow us, please become a fan of the platoon.
Platoon feed
There are no more events to show