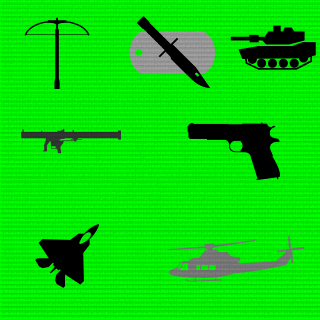 Platoon Presentation
Hi I am Matt the One Handed Gamer. I was born without my left hand and I play video games. I make a lot of very fun video game videos. (Battlefield Shenanigans, Minecraft Let's Plays, Halo 4 mods, and much more!) I also make many videos about video game news and leaked pictures. I am currently partnered with AvokTV and ForelaDigital. http://www.avoktv.com/ http://www.foreladigital.com/

http://www.youtube.com/watch?v=zwNPlBG6tX0

This platoon is for any of my fans who watch my videos.
http://www.youtube.com/user/FullGamerification

If you join this platoon you will be the first to know when I post a new video.

Also this platoon is for anyone who is a youtuber and is wanting someone to help collaborate with them on their videos.

We will have game nights usually on Friday Nights. If you join you have a very good chance of getting on youtube and being featured in one of my videos.

Check out my YouTube channel and Subscribe
http://www.youtube.com/user/FullGamerification

I plan to upload videos 1-3 times a week but right now I am in the process of getting a new capture card.


Platoon feed
There are no more events to show