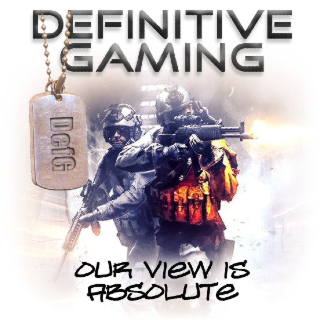 Platoon Presentation
Hello and welcome to the DEFG platoon!

We are a friendly multi gaming clan who are calling out for team players around the globe!


---------------------------------------------------------------------

Teamspeak Server: 81.19.212.82

Facebook: http://www.facebook.com/pages/Definitive-Gaming-BF3-DefG-/109873542453303

---------------------------------------------------------------------

Battlefield 3 Servers:

S1 - End Game (All Maps) - http://battlelog.battlefield.com/bf3/servers/show/pc/11b0b163-97d5-4efb-b53f-83761bc29795/DefG-S1-End-Game-All-Maps-Conquest/

S2 - All Maps & DLC - http://battlelog.battlefield.com/bf3/servers/show/pc/c0fee31a-a569-42bc-a60b-dc14116471af/DefG-S2-All-Maps-DLC-Conquest/

S3 - Hardcore (All Maps & Modes) - http://battlelog.battlefield.com:80/bf3/servers/show/pc/8854e302-d60c-43f8-b7ad-e392f329c84a/DefG-S3-Hardcore-All-Maps-Best-GameTypes/


---------------------------------------------------------------------



If you wish to join us on the battlefield hop on to our TS3 server and get involved with the friendliest community in Battlefield!

Tags not required!

If you have any questions please direct them to any of the Leaders in the Members list - or visit us on Teamspeak!


See you on the battlefield soldier!



Definitive Gaming
Platoon feed
Hey guys! Just in case anyone isn't aware EA plans to limit the Game Server Providers for BF4 which'll inevitably inflate costs and create over-populated servers following release! A petition as been started against this - petitions start small but end big - so any support you can provide will be greatly appreciated! Spread the word! https://www.change.org/petitions/don-t-slim-the-battlefield-4-gsp-list

Don't forget to visit our website at http://www.definitivegaming.co.uk/ and join the discussion on our forums! Good hunting!

Definitive Gaming is back with a trio of Battlefield 3 servers for all your gaming needs! Just hit up the URL's in the platoon description above and we'll see you on the battlefield, marines!