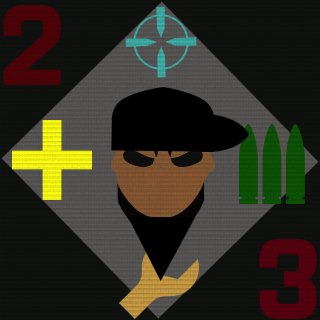 YouMadBruh?
Tag:
[UMB]
Fans:
14
Created:
2012-07-02
Platoon Presentation
YouMadBruh? is just a group skilled gamers of all types from shooters like BF3, We mostly just mess around and practice stuff. Here we will work as a team. Leaders will give orders and members will do their best to follow those orders.

Example: In BF3, we want to all be diverse classes at all times if possible and stay together at all times. we come up with a course of action before we head into the fight, then we execute. If we are going to be a tank squad everyone get on a vehicle. If we are simply playing conquest we need one of each class snipers get in your perches ( up high if possible) and the rest of the team will create a defensive/offensive perimeter. We will not simply run around the map like chickens with our heads cut off. 0

If we can get at least 24 qualified Elite players as members who are on often we can almost always have a full 12 on a server so that our whole team would be able to cooperate with each other and communicate via squad and team chat.

---Leaders would be on team chat and non leaders on squad chat to minimize teamwide comms traffic.

---You must have a working charged mic to play. No mic, no membership.

---Must pass a skills test (Test may vary depending on what position is needed. You must be able to play all clases though in case u need to fill in.

---We will keep records of everyone's performance in battle such as:

1.K/D Ratio - you don't have to have an amazing K/D, you just have to be able to get YOUR job done.

2.Grade you in each class - to know where your strong areas are, so that we know where to place you.

3.Attendance - to see how often you're onine and attend important clan battles, meetings, and most importantly PRACTICE DRILLS!!!

PRACTICE DRILLS - I don't know about some of you guys but I (Founder) real life military experience. I think the way players enter a room is kinda rambo-ish. I hate playing like that. I like organized battle. I can teach some of you room clearing techniques that are used in the military today. They are quite simple but involve lots of trust in your team. As soon as we get enough members, we will be holding a welcome meeting and position tryouts. We need a total of 8 of each class.
The players who are given their MAIN position are the ones who specialize in that area because of their ELITE performance in that area. Everyone will be given an MOS. Your MOS is your MAIN position. You will choose your MOS by default when the match starts unless your Squad Leader gives you other directions.

Now I know this is a lot to take in but it's really simple. Leaders lead, and soldiers execute.
I hope we become the most organized successful platoon in BF3. I know if everyone cooperates, we can be.
Our platoon is called the YouMadBruh?

Platoon Motto:
"FIRST IN, LAST OUT!!!"




WHEN SQUADS ARE SET YOU MUST ADD FOUNDER YOUR LEADER AND SQUAD MATES ONLY. THAT WAY WE DON'T TAKE UP ALL UR SPACE IN UR FRIENDS LIST. BUT ON BATTLELOG ADD EVERYONE!
Platoon feed
There are no more events to show