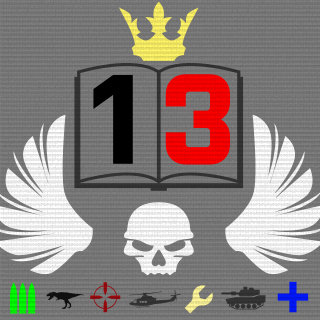 ThirteenApostles
Tag:
[13]
Fans:
11
Created:
2017-01-16
Platoon Presentation
Witamy Na stronie Plutonu ThirteenApostles,

Pluton będzie składał się z 13 prezbiterów włączając w to 3 Ojców Założycieli, każdy z prezbiterów
będzie mógł nauczyć jednego nawróconego. Zasada dwóch będzie silnie przestrzegana, za jej złamania
grozi banicja i ekskomunika.

Zacna Trójca:
Shepard - Barabasz
Marcel - Celnik
Kurier - Judasz

, jest to jednocześnie 3 dowódców równych sobie prawami i obowiązkami.
Chcesz dołączyć?
Chcesz zagrać sparing?
Chcesz o cokolwiek zapytać?
PISZ !

Namiary na serwer TS'a u dowódców.



Platoon feed
There are no more events to show