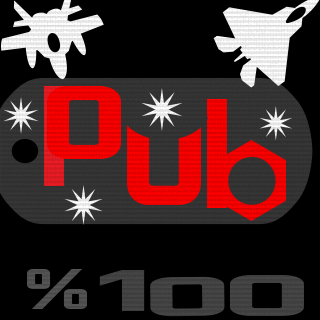 THE PUB
Plaque:
[PUB]
Fans:
63
Créé:
23-01-2012
Présentation de la section
THE PUB
This "clan" is a chance for like minded people to enjoy gaming together and create friendships with fellow players.
Most of our members are older gamer's who have families, wives/ girlfriends , mortgages and all the other fun stuff that life can give us :)
So apart from being gamer's we have also become a group of mates....similar to a PUB where we get together (have some beers occasionally ) and have a chat and give each a bit of shit.
We all play to win each game we play and are a strong PTFO bunch, having said that we are FAIR.
Playing for the spawn camp, glitching etc.we will leave to the more "serious" gamer.
We are careful when recruiting so you know your gaming with some mature guys...no dickheads who have there ego's plugged into a video game.

I would like to thank the boys at THE PUB who have all respected our simple "clan" rules and for the mate-ship online (offline mates don't entirely get it though, lol )
......aaaaand THE PUB has not been exclusive to battlefield, we have and will venture into other games in the future :)
Cheers blokes, ACE DINGO.