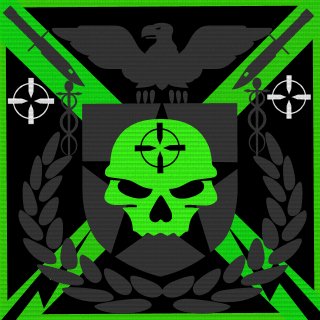 Green Beret Company
Plaque:
[GBC]
Fans:
1
Créé:
04-03-2012
Présentation de la section
Welcome to GBC (Green Beret Company)
This company/squad will be well tolerated.There will be no BS or Complaining within the team and if this is not followed you will be removed ASAP and deleted.
Requirements:
-Must have a mic, no mic equals no acceptance
-Must be kernal 5 or above.(Others maybe lower rank but as leaders than you)
-Must have all unlocks for tank,jet,and helis
-Have classes unlocked
-Your age has to be 14+ cause i dont deal with whiny bitches.
-Must be a team player
-Must know your ways around the map
-Must have skillful Squad orders and must obey orders
-atleast play 1 or more days cause i do to have a life
As you can see we will be well respected players and you must respect other players. your K/d ratio does not matter i just want skill.If you meet these requirements 2 tryouts will be held for you.
1st we will see how well you do and this is the hard part.
2nd you will try out for squad leader meaning you command one squad and if they get a ace squad medal you may become squad leader
-i will only take 11 members meaning 3 squads and you represent us only.
-If you do not meet one of the requirements, you still be elegible to join.
-There are ranks and here are the classifications.
(GBC0)-FNG (Fuckin New Guy)
(GBC1)-Private
(GBC2)-Private first class
(GBC3)-corporal
(GBC4)-Sargent
(GBC5)-Staff sargent
(GBC6)-sargent major
(GBC7)-Lieutenat
(GBC8)-Kernal
(GBC9)-General
-From FNG to Sargent Major you can reach these by doing well and being respectable.
-Lieutenant you have to show leadership and be highly skilled and this rank allows you to choose th rank of other below you.
-kernal you have to be rank kernal 20 or above and highly skilled also very strategic and this rank allows squad leaders.
-General will be founder and cofounder and has same requirements as kernal but is squad leader but platoon leader.
-The squad leader will give combat orders meaning who will be who and where each soldier is to be placed in combat in a certain area.
-Platoon leader will give warfare orders meaning how we plan to fight and where we are to defend and attack.
Also we may play hardcore just to have fun and practice what we can work on cause hardcore mode helps our tactics/gameplay.
This company will be doing conquest,rush,and posibbly squad deathmatch,but never teamdeath cause everybody tends to run around like COD players.
i know this whole company is stupid and funny but oh well its fun and be noted we will not be the best company/squad but the most respctable one.

Feed section
Pas d'autres événements à afficher